Total views 475. Views today — 0.
The Ukrainian Armed Forces destroyed 510 occupiers and 32 artillery systems in a day, according to the General Staff of the Armed Forces of Ukraine on May 18.
It is noted that during the day, Ukrainian defenders killed another 510 occupiers, destroyed 2 tanks, 8 armored combat vehicles, 32 artillery systems, 1 MLRS, as well as 6 units of vehicles and fuel tanks and 1 unit of special equipment.
In the air, our defenders shot down 11 operational-tactical UAVs and 8 cruise missiles.
Since the beginning of the invasion, the russians have already lost 201,100 soldiers.
Also, during more than a year of full-scale war, Ukrainian troops destroyed 3,773 tanks, 7,373 armored combat vehicles, 3,198 artillery systems, and 563 MLRS, as well as 318 air defense systems.
In addition, the russians lost 6,073 units of vehicles and fuel tanks, as well as 418 units of special equipment.
For the entire duration of the war, the occupiers were left without 18 warships and boats at sea, and without 308 aircraft, 294 helicopters, 2,759 operational-tactical UAVs, and 990 cruise missiles in the air.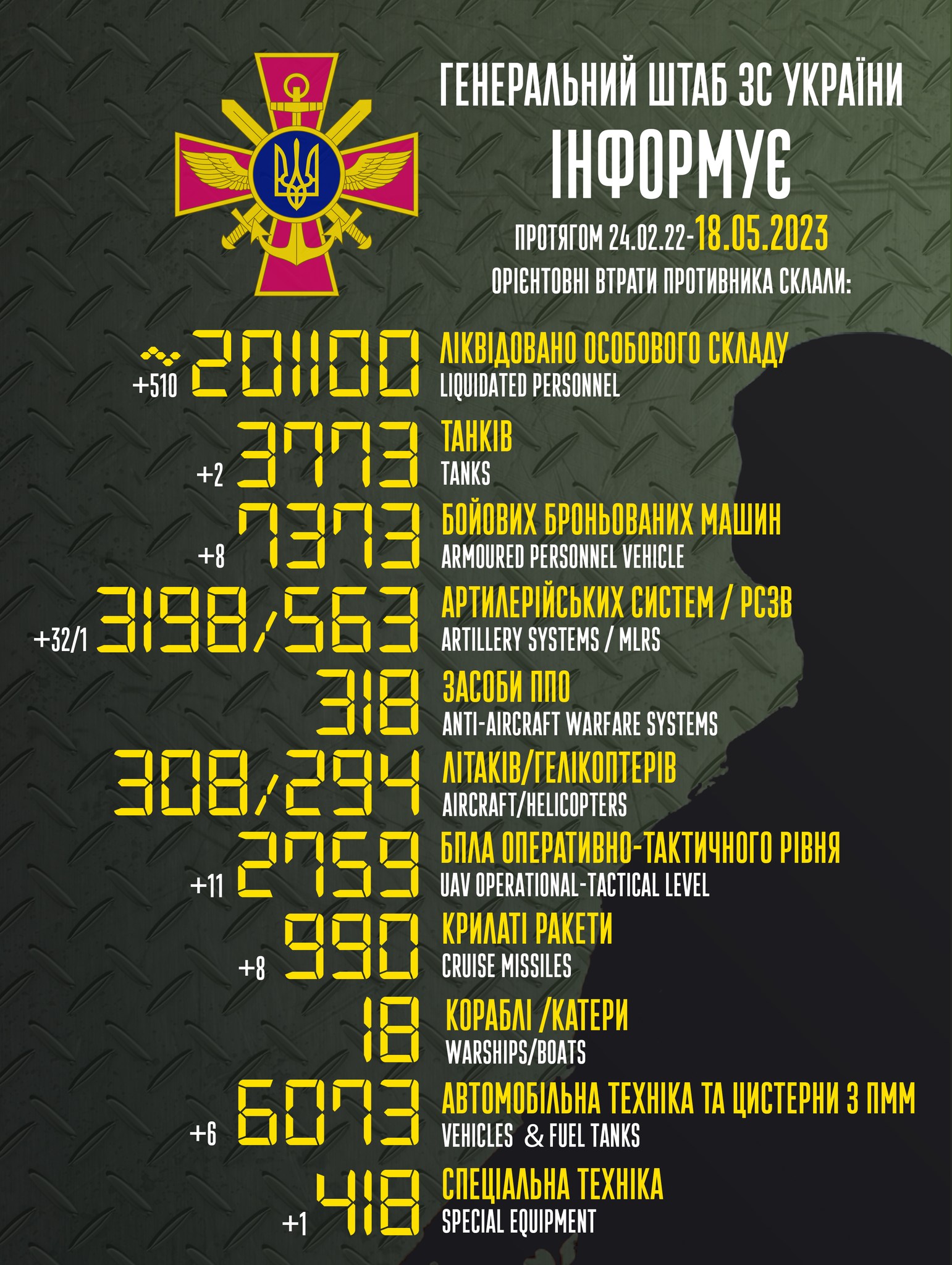 The day before, the General Staff reported the elimination of over 200,000 russian occupiers during 15 months of full-scale war.