Total views 344. Views today — 2.
The Armed Forces of Ukraine have liquidated another 910 infidels over the past day. This is reported by the AFU General Staff.
At the same time, 9 tanks, 23 armored vehicles, 6 artillery systems and 2 MLRS, 1 aircraft and 5 UAVs, as well as 23 vehicles with tanks were destroyed.
The total number of liquidated invaders exceeded 123 thousand people.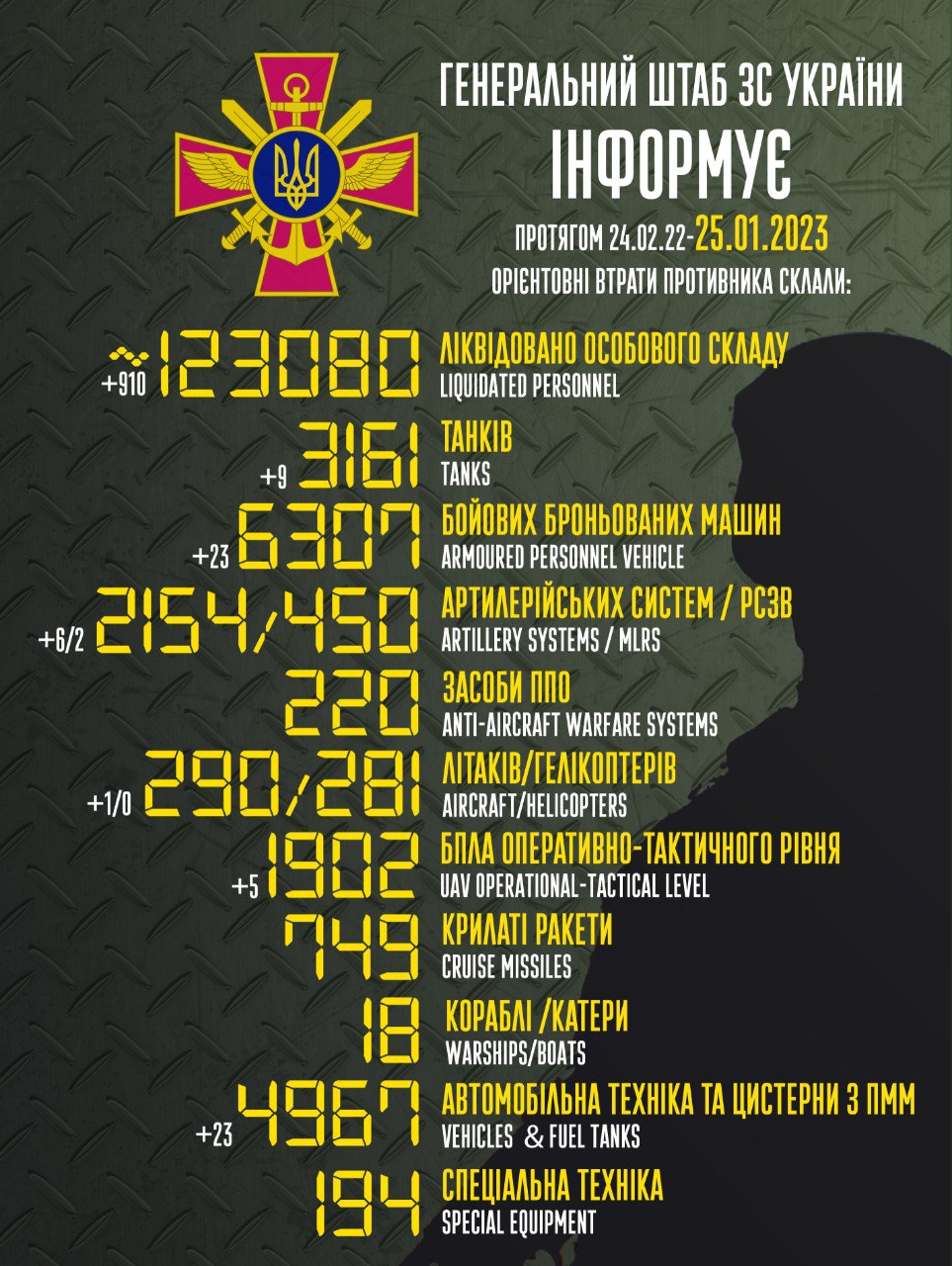 As previously reported, the AFU destroyed the enemy Su-25 and three attack helicopters.