Total views 223. Views today — 0.
The Armed Forces of Ukraine destroyed 430 occupiers, as well as one russian helicopter, over the day. This was reported on January 12 by the AFU General Staff.
It is noted that over the day, Ukrainian defenders destroyed another 430 invaders, four artillery systems and one air defense system.
In the air, Ukrainian soldiers destroyed a helicopter and three tactical drones.
In total, since the beginning of the invasion, the rashists have already lost 113 390 people killed.
Also, during the ten months of the war, Ukrainian troops destroyed 3 094 tanks, 6 159 armored combat vehicles, 2 082 artillery systems and 437 MLRS mounts, as well as 218 air defense mounts.
In addition, the russians lost 4 826 units of vehicles and tankers, as well as 184 units of special equipment.
For the entire duration of the war, the invaders were left without 17 ships and boats at sea and without 285 aircraft, 276 helicopters, 1 865 tactical drones and 723 cruise missiles in the air.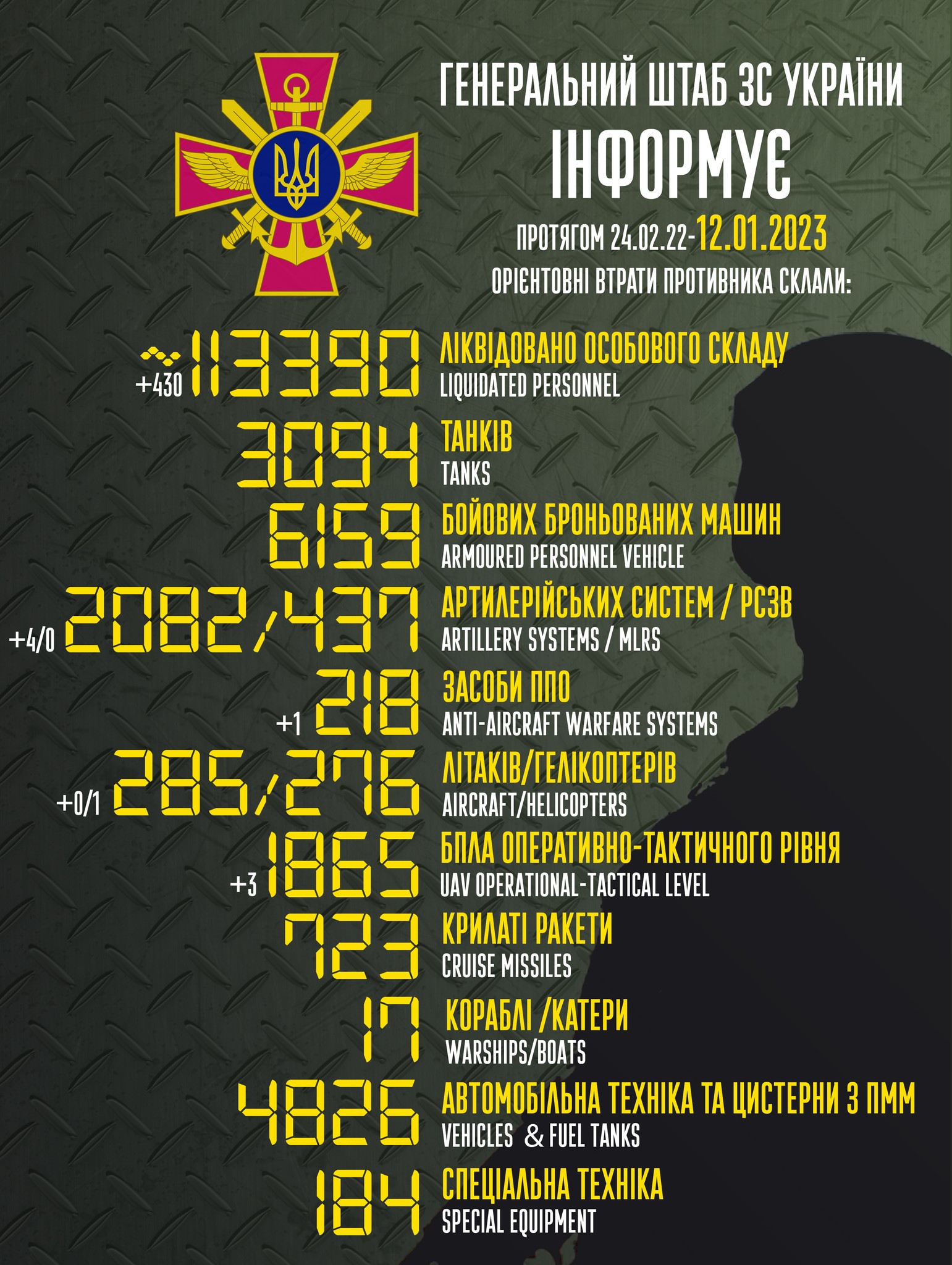 Let us recall that earlier, it was reported that the Special Operations Forces fighters, together with artillerymen, destroyed more than a hundred invaders near Soledar.