Total views 324. Views today — 0.
The Armed Forces of Ukraine have destroyed 810 occupiers, three tanks and one aircraft over the day. This was reported on January 5 by the AFU General Staff.
It is noted that over the day, Ukrainian defenders destroyed another 810 invaders, three tanks, two armored combat vehicles, 12 artillery systems and two air defense mounts, as well as 14 vehicles and tanks with fuel and lubricants and one unit of special equipment.
In the air, Ukrainian soldiers destroyed one aircraft, one helicopter and two tactical level drones.
In total, the rashists have already lost 109 720 people killed since the beginning of the invasion.
Also, during the ten months of the war, Ukrainian troops destroyed 3 041 tanks, 6 108 armored combat vehicles, 2 051 artillery systems and 426 MLRS, as well as 215 anti-aircraft warfare systems.
In addition, the russians lost 4 759 units of vehicles and tankers, as well as 182 units of special equipment.
At sea, during the entire war, the invaders were left without 16 ships and boats, and in the air - without 284 aircraft, 271 helicopters, 1 844 tactical level drones and 723 cruise missiles.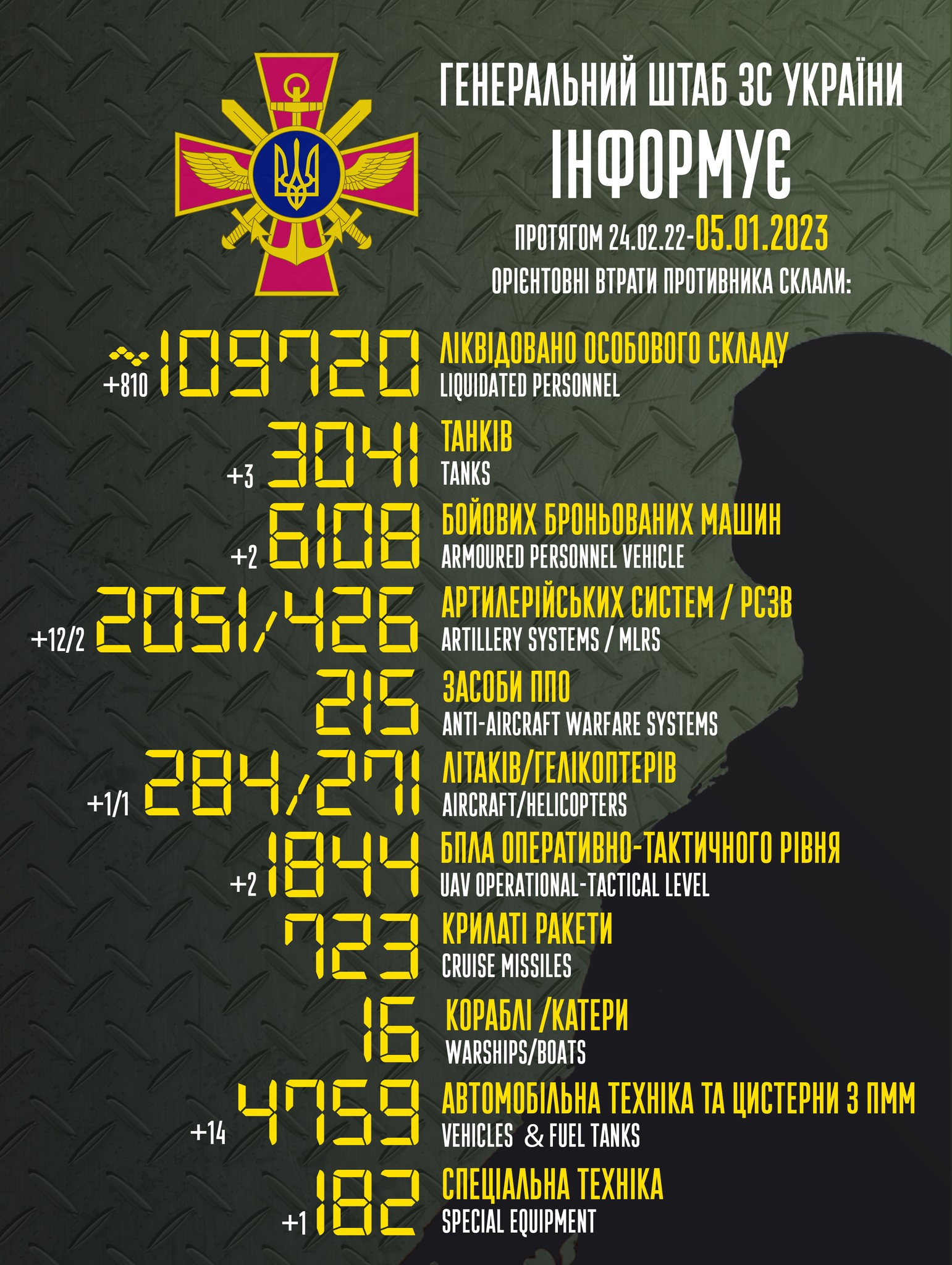 Let us recall that it was reported on the eve that anti-aircraft gunners of the AFU in the Eastern direction shot down a Su-25 attack aircraft, a Ka-52 attack helicopter and an Orlan drone over a few hours.