Total views 396. Views today — 0.
Strong explosions have thundered in occupied Dzhankoi yesterday's evening - it seems that at a military airfield. This is reported in local social networks on November 16.
"Air defense worked", - the townspeople write.
"Something loud is happening at the airfield in Dzhankoi", - military journalist Andriy Tsaplienko also writes, having added that after the sound of explosions in Dzhankoi, power outages also indicate a fire at an energy facility.
"Local publics reported that the airfield in the so-called Dzhankoi was hit: there were about 80 units of the enemy equipment, among them tactical and strategic aircraft", - the AFU Operational Telegram channel writes.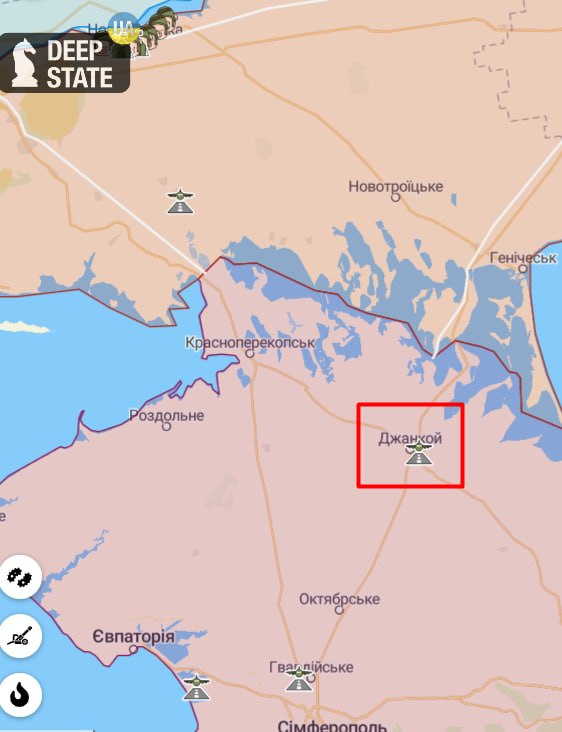 Loading player...