Total views 259. Views today — 0.
The russian occupiers lost 550 manpower, 53 pieces of heavy equipment and one aircraft over the past day. This is reported by the General Staff of the AFU.
In particular, the russians lost 16 tanks, 24 armored fighting vehicles, 9 artillery systems, 1 MLRS and 3 air defense systems. In addition, one russian aircraft and 7 UAVs were shot down in the sky.
In total, the russian occupiers lost 57 750 manpower, 2 306 tanks, 4 881 armored combat vehicles, 261 aircraft and 224 helicopters.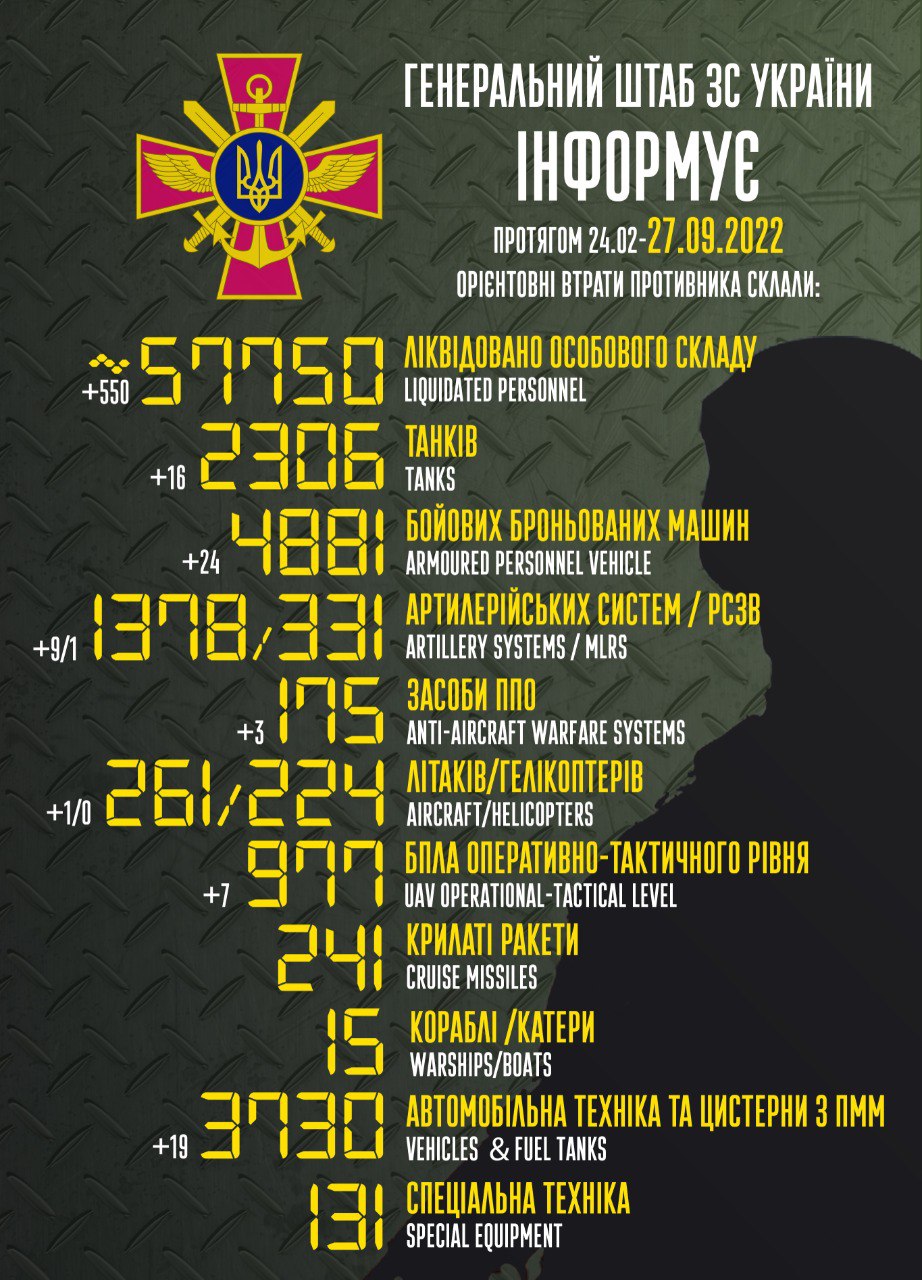 As previously reported, Ukrainian defenders destroyed 4 concentrations of equipment and 4 rashists in the south.