Total views 414. Views today — 0.
New strikes on the Kakhovka Bridge disrupt russian land supply lines. This was reported on August 14 by experts from the Institute for the Study of War (ISW).
"If Ukrainian forces have disrupted all three bridges and can prevent the russians from restoring any of them to usability for a protracted period then tussian forces on the west bank of the Dnipro will likely lose the ability to defend themselves against even limited Ukrainian counterattacks", - the ISW stated.
This is due to the fact that without working bridges, the russians will not be able to ensure the transfer of ammunition, fuel and heavy equipment in quantities that are at least enough for defense, not to mention the offensive. Pontoon crossings and airlift will not be able to maintain the proper level of logistics, the experts added.
Signs of a deterioration in the supply of equipment for the occupiers are the lack of fuel and ammunition among the russians in the west of the Kherson oblast. This is already leading to an increased number of cases of abandonment of military equipment and is manifested in a decrease in the intensity and cessation of ground and artillery attacks by Russians.
There is also a lack of new heavy equipment received by groups of invaders in the west of the Kherson oblast.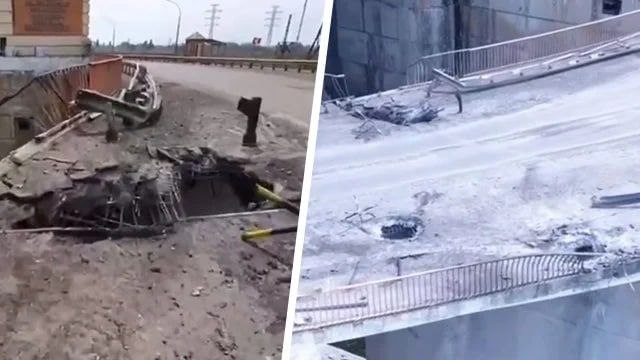 Earlier, Volodymyr Zelensky reported good news from the south of Ukraine.