Total views 373. Views today — 0.
Russian invaders have launched a new air strike on Bakhmut – the shells hit a five-story building, a detached house and an administrative building. This was announced on May 19 by chairman of the Donetsk Regional State Administration Pavlo Kyrylenko on his Facebook.
In a detached house, rescuers pulled six people out of the rubble, their condition is satisfactory.
An entire staircase was destroyed in a five-story building, but, according to preliminary information, there were no casualties.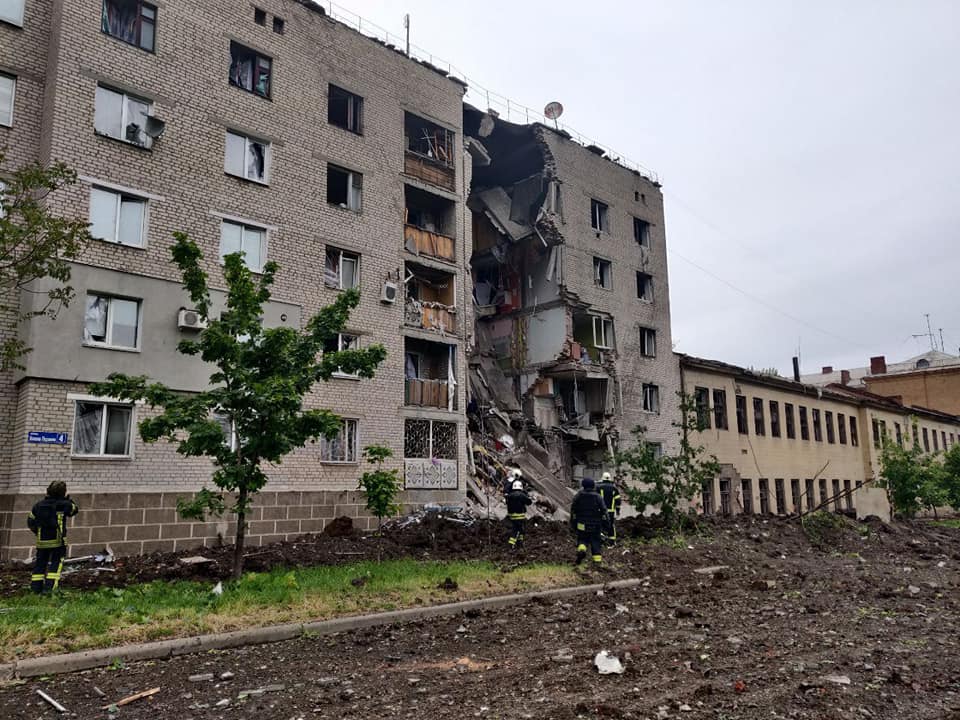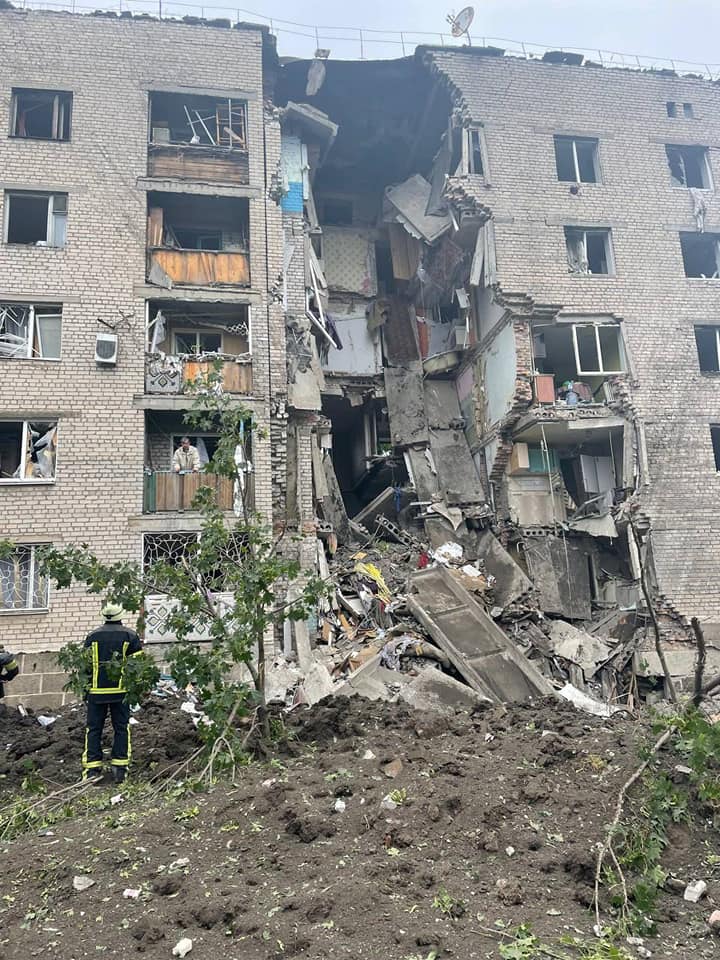 "The Russians continue to shoot at civilians, but timely evacuation allows us to save hundreds of lives. Of the 73 thousand residents of Bakhmut, a little more than 20 thousand now remain in the city - thanks to this, we manage to avoid the number of victims that the enemy hopes for", - Pavlo Kyrylenko wrote.
He once again called on everyone who has the opportunity to leave the Donetsk oblast, having noted that now there are no absolutely safe places in the region – the evacuation saves lives.
As reported, on May 17, as a result of an air strike on Bakhmut by the russian armed forces, one of the shells hit a residential building, as a result of which building structures on five floors were destroyed. As a result of the cleaning the rubble, rescuers found the bodies of a 35-year-old woman and a two-year-old child.