Total views 492. Views today — 0.
As a result of rocket attack of the city of Bakhmut, Donetsk oblast, on May 17 by Russian invaders, a person was killed and a 9-year-old child was criticslly injured. This was reported by chairman of the regional civil-military administration Pavlo Kyrylenko on his Facebook.
"A seriously wounded 9-year-old child and at least one dead were taken out from under the rubble of a five-story building in Bakhmut by the rescuers of the State Emergency Service. The missile attack inflicted by the russians destroyed the structures of the house from the fifth to the first floor", - Pavlo Kyrylenko wrote.
According to him, as a result of the shelling, a fire broke out in the high-rise building, which has now been extinguished.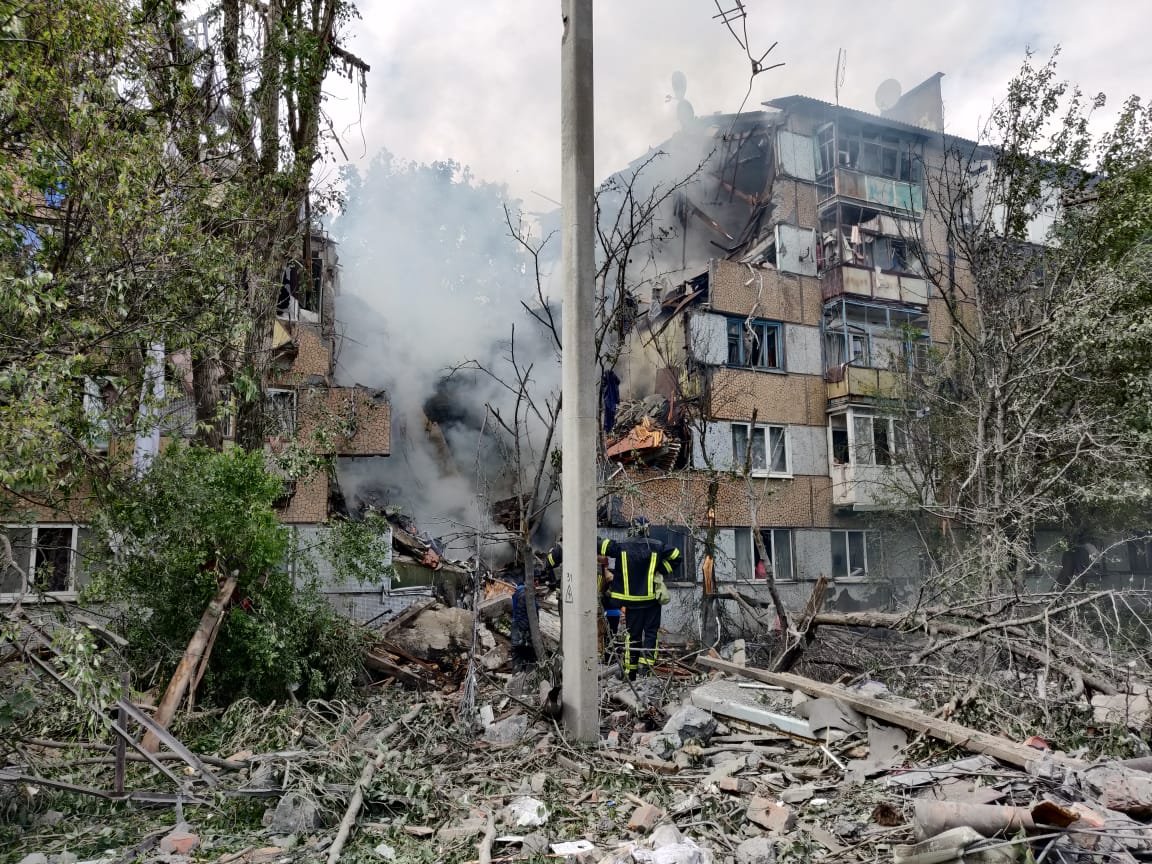 Kyrylenko clarified that rescuers continue to dismantle the rubble – it is possible that people may be under them.
"Once again, I appeal to everyone who still neglects the danger: evacuate! The russians came to our land to destroy and kill. For civilians, the main thing now is to save their lives. And the military will do their job - they will expel the rashists from our land", - the head of the oblast called on the residents.