Total views 412. Views today — 0.
An explosion followed by a fire occurred on board the russian frigate of 11356P project of the Burevestnik type, which is located near Snake Island in the Black Sea. Dumskaya writes this.
According to the news website, the enemy aircraft are circling over the indicated area of ​​​​the Black Sea, and rescue ships came out to help the ship from the temporarily occupied Crimea.
The report says it still not clear what caused the emergency situation among the invaders, as well as which of the three frigates of this type, which are part of the russian Black Sea Fleet, was damaged.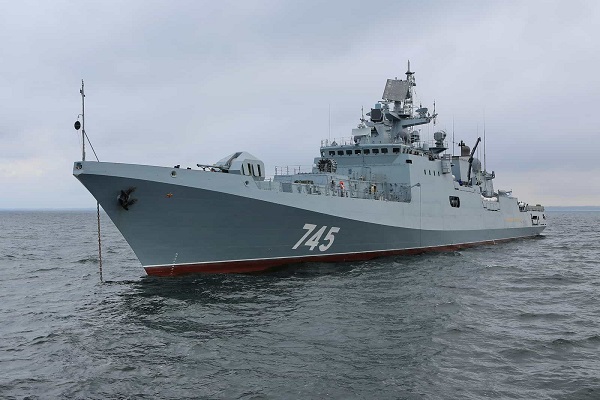 This is how frigate of project 11356 looks like
The news website notes that information about the explosion on the ship appeared in social networks in the evening of May 5. On May 6, the information was confirmed.
According to preliminary data, the ship was hit by the Neptune Ukrainian anti-ship missile.