Total views 554. Views today — 0.
A road accident in Rivne killed 26 people. This was reported by the National Police of Ukraine in Telegram.
"In total, 26 people died in the accident: 24 passengers and two drivers (of a minibus and a bus). 12 people were injured: 11 bus passengers and a fuel truck driver", - the report says.
All passengers were between the ages of 17 and 69.
The National Police told that the driver of the Mercedes-Benz Vito, who caused the accident, made a maneuver to overtake another vehicle and drove into the oncoming lane, where he collided with a fuel truck.
The identity of the deceased driver of the minibus has not yet been established.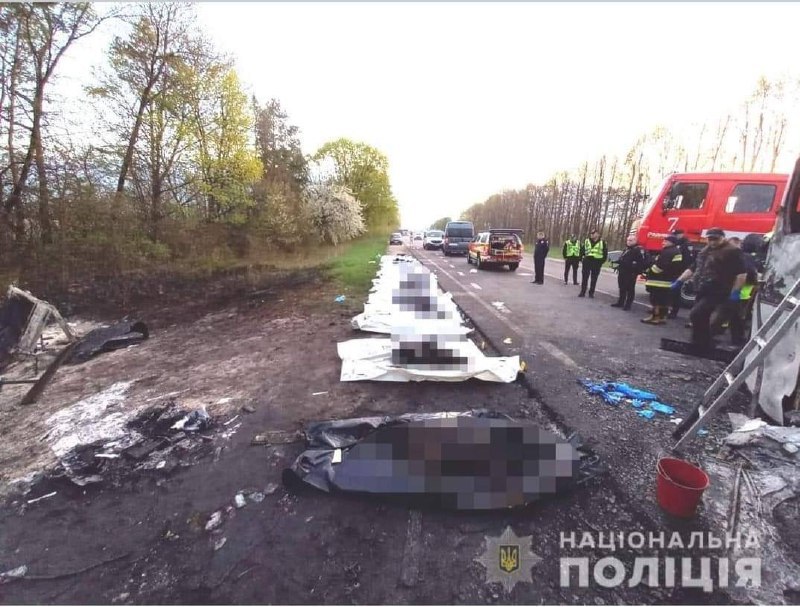 Special services continue to work at the scene. Traffic in this area has been fully restored.
As previously reported, a fuel truck and a minibus with people collided and caught fire in the Rivne oblast on the the Kyiv-Chop highway near the village of Sytne of the Dubensky district.