Total views 396. Views today — 0.
The russian court of the Pskov oblast of russia cynically asserts that the so-called "special military operation" that is being carried out against Ukraine "is not aimed at civilians". Such a false statement is contained in the decision of the Velikoluksky city court in the case of activist Ivan Kotkov, who hung a poster on the door of his car with the inscription "No war in Ukraine", - BBC Russian Service reports.
The activist was fined $370, allegedly, "for discrediting the russian army".
Explaining his decision, the judge stated that the russian armed forces "are used outside the russian federation on the basis of generally recognized principles and norms of international law", so the word "war" discredits them.
The judge also reported that "the conduct of a special military operation, unlike war, is not directed against the civilian population of Ukraine".
These statements of representatives of the russian judicial system are outright lies and propaganda. In fact, the russian army launched an unjustifiably brutal war against Ukraine: cities are being destroyed and thousands of civilians, including women and children, are dying under the shelling of the invaders.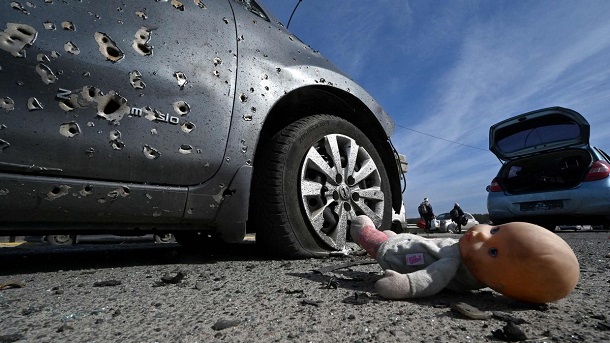 Regarding compliance with the norms of international law, the world community qualifies most of the actions of the occupiers as war crimes. "Special operators" kidnap civilians, rape women, carry out extrajudicial executions of Ukrainian activists, are engaged in looting, deport residents of the occupied territories to depressed regions of russia. Russia does not comply with the decision of the International Court of Justice, which ordered the immediate cessation of hostilities in Ukraine.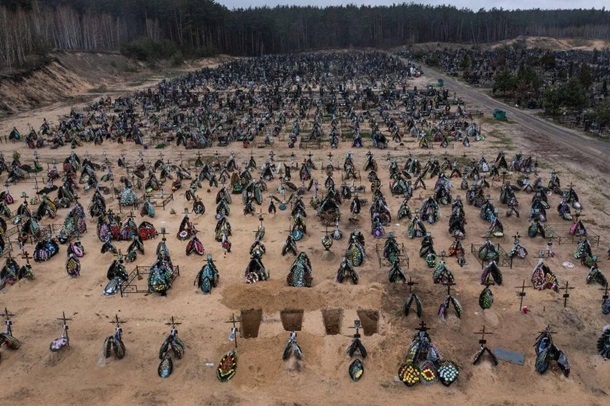 Graves of civilians in Irpin who died as a result of russian aggression against Ukraine, which the russian authorities cynically call a "special operation"
As previously reported, a parallel information "reality" has been created in russia - any information about russian aggression in Ukraine that does not coincide with official reports is recognized as unreliable, and administrative and criminal liability is provided for its dissemination.