Total views 707. Views today — 1.
A woman died and two people were hospitalized in Kharkiv as a result of a collapse due to a shell hitting a 9-storey building at 40a Buchmy Street. This was announced on February 27 by speaker of the State Emergency Service of the Kharkiv region Yevhen Vasylenko.

"1st entrance of the 9-storey building. Assistance to the population. As a result of a shell hit, a staircase from the 2nd to 7th floors and apartments on the 4th, 5th and 6th floors were destroyed. 5 pieces of State Emergency Service equipment and 20 rescuers were working at the scene", - the State Emergency Service reported.

About 20 people were evacuated and 2 were hospitalized in a medical facility. An elderly woman died as a result of the collapse.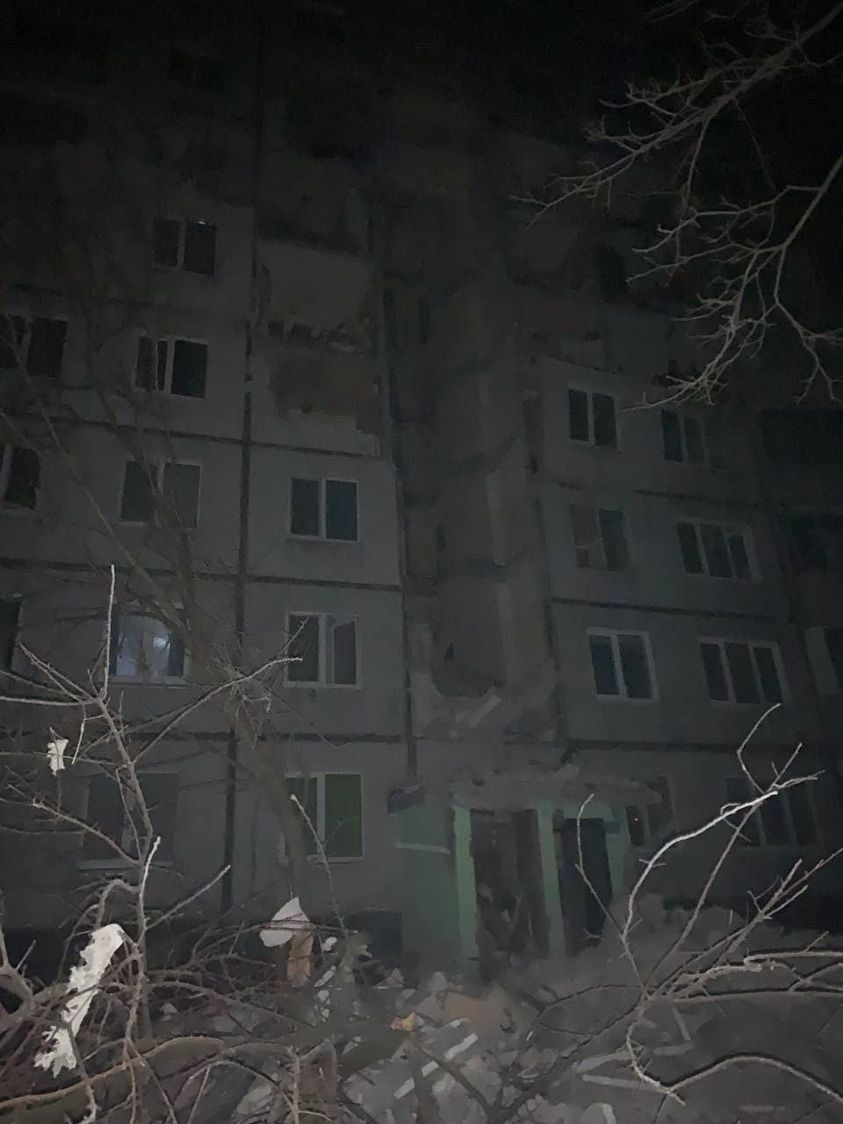 In addition, according to Suspilne. Kharkiv with reference to the eyewitnesses, another shell hit the fourth floor of a high-rise building at 32 Heroyiv Pratsi Street. As a result, a gas pipe was torn.

"The gas was shut off on our own. Now we are sitting without heating and hot water, there is no electricity in most of the house", - the residents of the house told.

According to them, there are no casualties.