Total views 578. Views today — 0.
Work on the construction of a 12-storey house for IDPs has started at the intersection of Druzhba and Maria Prymachenko streets in Kramatorsk, - correspondent of OstroV reports.
The future high-rise building will have 121 apartments: 99 two-room, 11 one-room and 11 three-room apartments.
"These will be fully finished apartments. That is, you only need to put your furniture. Now we are laying the foundation, erecting blocks in sections and preparing for erection of tower cranes", - head foreman Oleksandr Bondarenko says.
The total cost of the work is over $7 million. The money was allocated from the regional budget.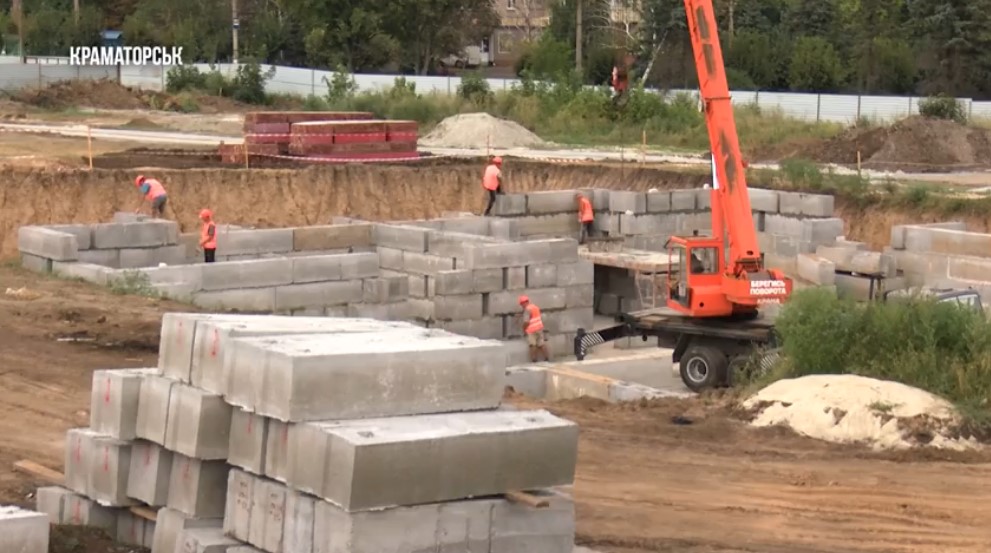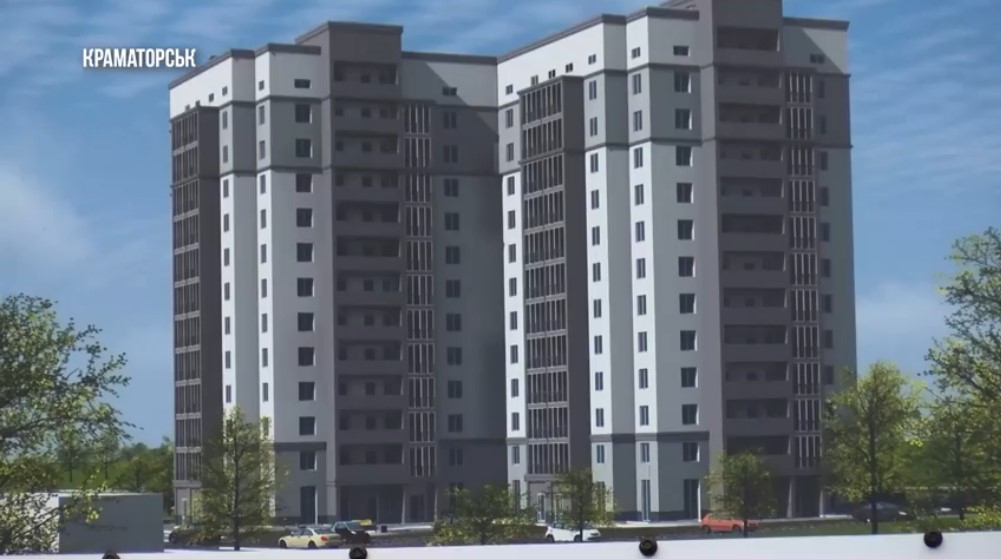 The Donetsk Regional State Administration announced earlier that this would be military-provided housing for the displaced servicemen and other categories of IDPs. They will not be able to privatize the apartments.
Let us remind that three multi-storey buildings are going to be built in the Lazurnyi microdistrict of Kramatorsk by 2025. The German government with the support of the International Organization for Migration will provide $821 thousand for the implementation of the project. A total of 500 apartments for IDPs will be built in Kramatorsk and Sievierodonetsk.
Photo: screenshots from the Donetsk Regional State Administration's video