Total views 1893. Views today — 0.
The leader of one of the units of the "DPR" militants near Yasinovataya is citizen of Belarus Alexander Agrenich with the call sign "Gorynych" who has several previous convictions, including for murder. Depo.Donbass reports about that with the reference to Radio Svaboda.
It is reported that the militant was born in Shchuchyn, lived in Volkovysk. In the late '90s Agrenich served in the Armed Forces of Belarus, in anti-aircraft missile brigade in Grodno. Alexander Agrenich spent 8 out of 37 years of life in Belarusian prisons.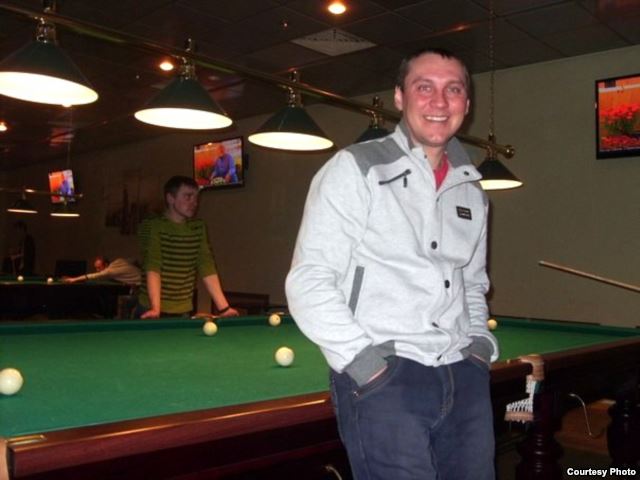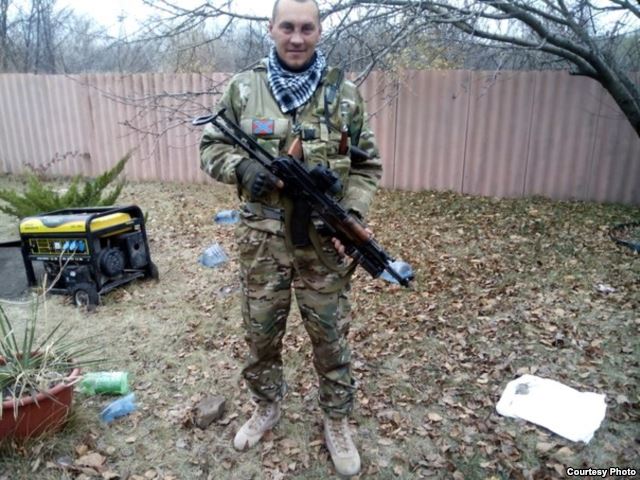 The article reported that after his release Agrenich began went to work to Russia, where he worked as a builder. In 2014 he went to fight in Ukraine. According to him, the decision to go to war was not easy but he was really shocked by the way Russian media described the war and "atrocities" of Ukrainian "khunta".
It is reported that he participates in the fightings as "commander of the reconnaissance units" of the DPR". He has recently moved from Luhansk to Donetsk where he participated in the search and elimination of subversive groups. Journalist of Radio Svaboda talked to Agrenich when he was at the forefront near Yasinovataya.
"In the "DPR" "Gorynych" leads reconnaissance unit, he has about 400 subordinates. Agrenich bears the title of "captain" and receives a salary of 32 thousand Russian rubles. Militant admitted that he had killed more than one hundred Ukrainians. He is absolutely convinced that he is fighting against "Ukrainian fascists", - reports the newspaper.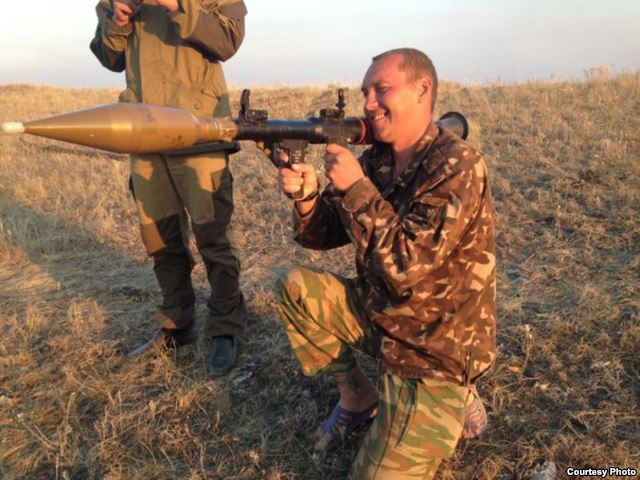 According to the militant, there are 40 citizens of Belarus only in his, about 700-800 Belarusians fight in general for pro-Russian separatists.
Agrenich's father and two sons from his first marriage are still in Belarus. In Donbass "Gorynych" got married for the second time - to local "militia" with the call sign "Bagira".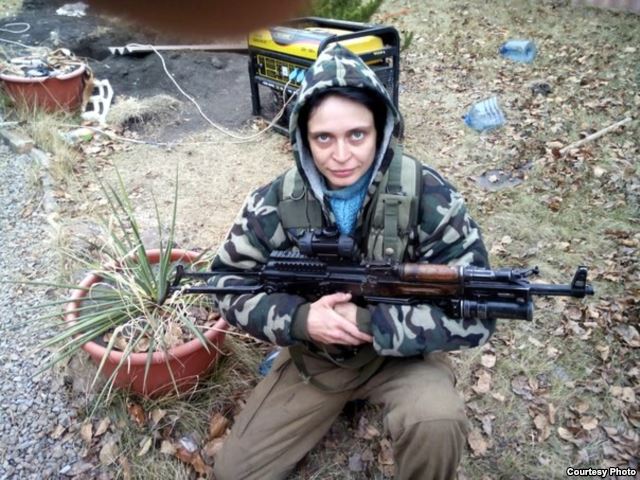 Militant's wife
He wants to return to Belarus but does not plan it in the near future, as he is afraid of criminal prosecution for his participation in the war.
"How can I go back? I had my leg shot by asniper, I have 16 fragments in the back. That's all that I found here. And I'm hurt that Alexander closes his eyes on that. He called me a terrorist but what have I done against Belarus?" – complained the militant.
In addition, Agrenich complained that in Belarus representatives of the special services came to his relatives. He really does not understand why he should be pursued as he sprouted wings.
"Do you want me to stop fighting. It will not happen,I will not stop fighting until we get to Kiev and destroy all "Fascists", - said Agrenich.