Total views 511. Views today — 0.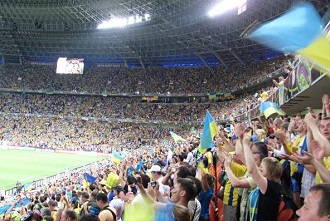 Shakhtar football club celebrates its 85th anniversary on May 24. President of the club Rinat Akhmetov made an appeal on this occasion, - football.ua reports.
"A team of the Donbas coal miners called Stakhanovets played their first official match in the USSR championship exactly 85 years ago. This match began the great history of our favorite club, Donetsk Shakhtar", - the president of FC Shakhtar recalled.
"Unfortunately, Shakhtar is celebrating its 85th anniversary away from home. We all really miss our native Donetsk and our beautiful Donbas Arena, which was difficult for any Shakhtar rival. But I believe that the anthem of the Champions League will be played again at the Donbas Arena and our team will win many new trophies on its field", - Rinat Akhmetov noted.
As previously reported, FC Shakhtar was forced to leave Donetsk after the start of the Russian occupation. The Donbas Arena, one of the best stadiums in the world, is currently not functioning and is falling into disrepair. The management refused to provide the stadium for use by the football union of the so-called "DNR".