Total views 742. Views today — 0.
Fast-moving troops, equipped with new Russian equipment and modern weapons, became part of the so-called "people's militia of the DNR" (the self-name of the illegal armed formations of CADO). This is said in the report of one of the propagandists of the "republic".
"The armies of the People's Republics are preparing for a possible resumption of active hostilities in the Donbas. On March 30, comprehensive combat training sessions were held in the fifth separate Oplot detachment of the People's Militia, during which fast-moving troops on UAZ Patriot pickups were demonstrated for the first time", - the author wrote, confirming his words with photographs.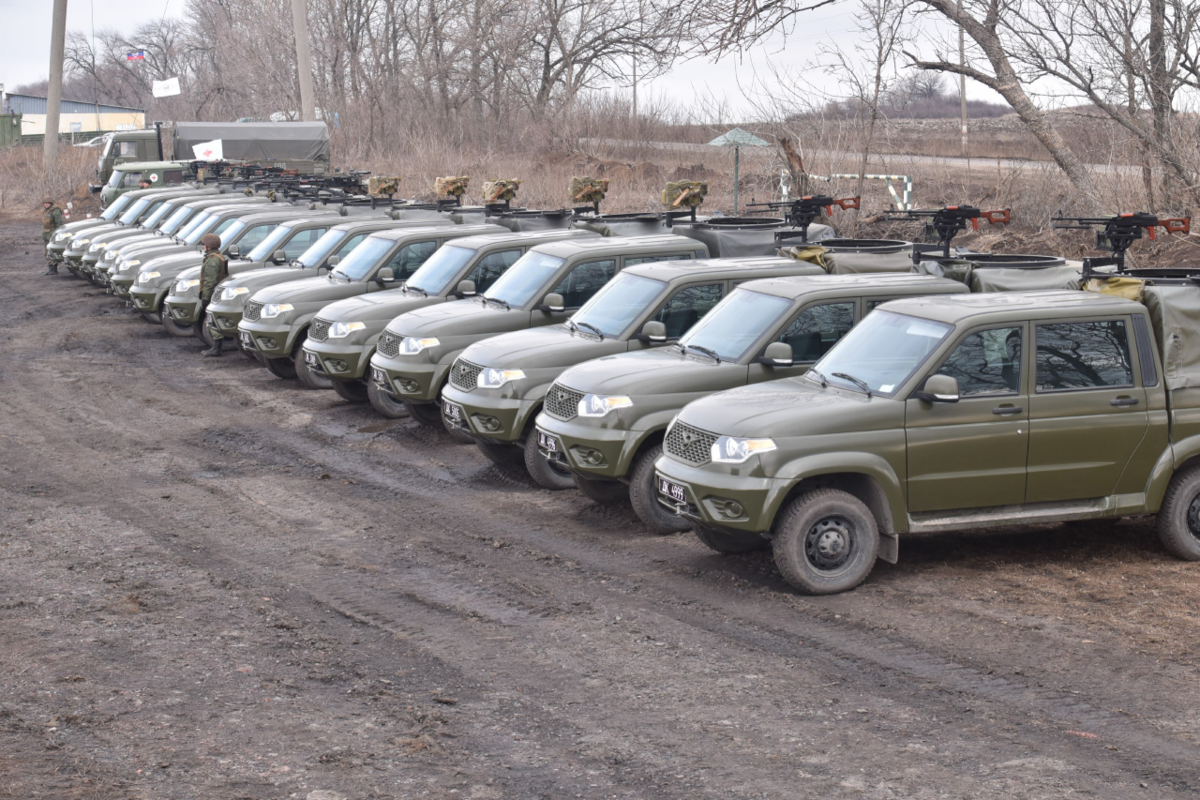 Equipment of the fast-moving troop of the "DNR army" on UAZ pickups
"Fast-moving troops were formed in the DNR army this year, based on the experience of the war in Karabakh, as well as other modern conflicts", - he specifies.
Each vehicle is equipped with a 360-degree turret and high firing elevations. The turrets are equipped with Utyos machine guns and anti-tank guided missiles.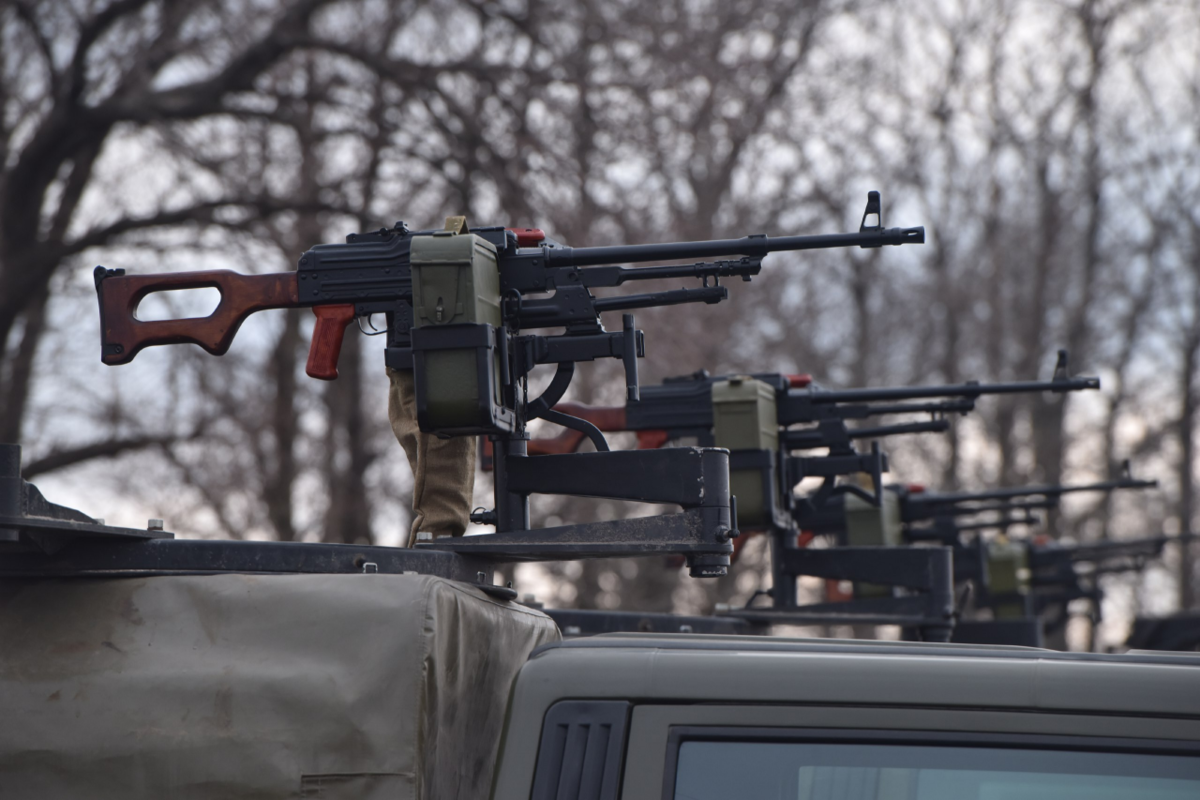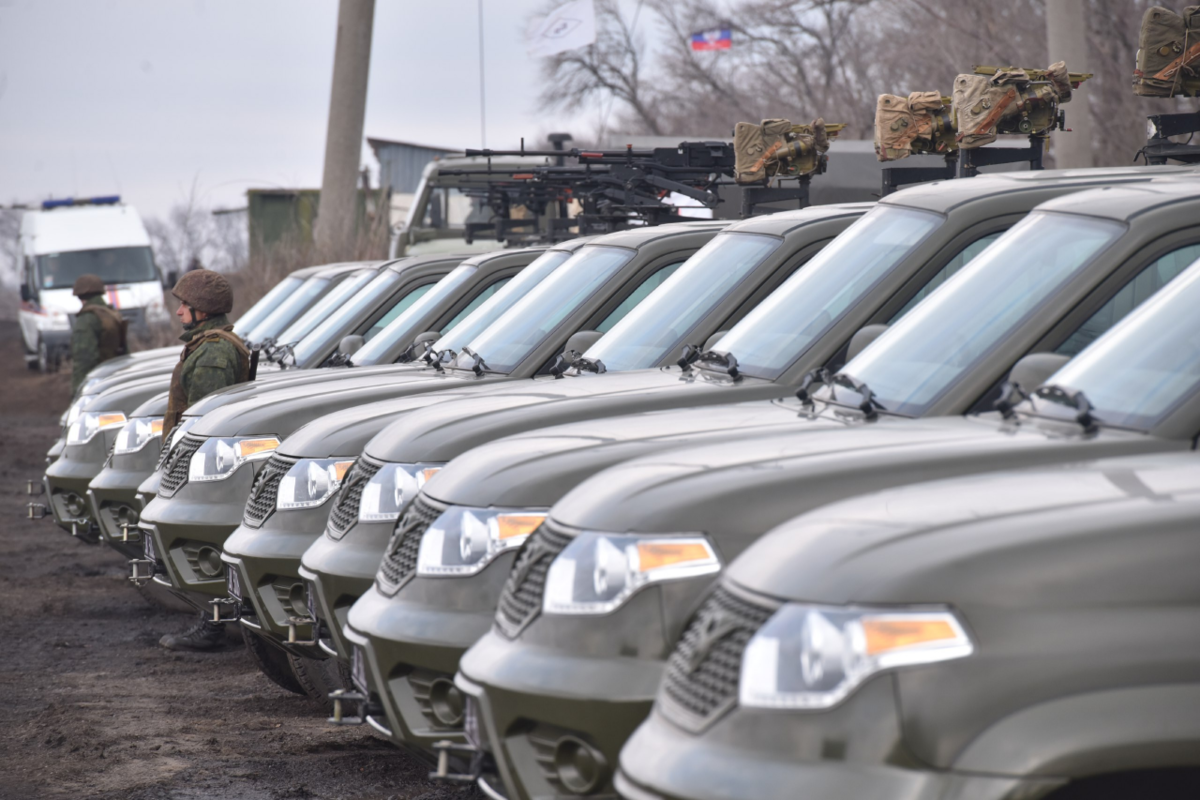 Installation of NSV Utyos machine gun and ATGM on a turret on the Russian UAZ pickups in a fast-moving troop of the "DNR army"
The "DNR" leader Denis Pushilin personally attended the training sessions for Russian equipment and Russian weapons for military operations in the Donbas.
The author of the report expresses confidence that "the number of heavy weapons on vehicles in fast-moving groups will continue to increase".
At the same time, he makes it clear that not only Russian machine guns and ATGMs have been imported from Russia recently. "Today we do not see what else is hidden under the tarpaulin, except for the weapons installed on the turrets, - he intrigues.
As previously reported, Russian all-terrain vehicles were delivered to CADLO in mid-March. "At the moment, the material and technical resources of the units is being updated on an ongoing basis, the People's Militia receives new equipment", - the "DNR" leader Denis Pushilin stated at the time.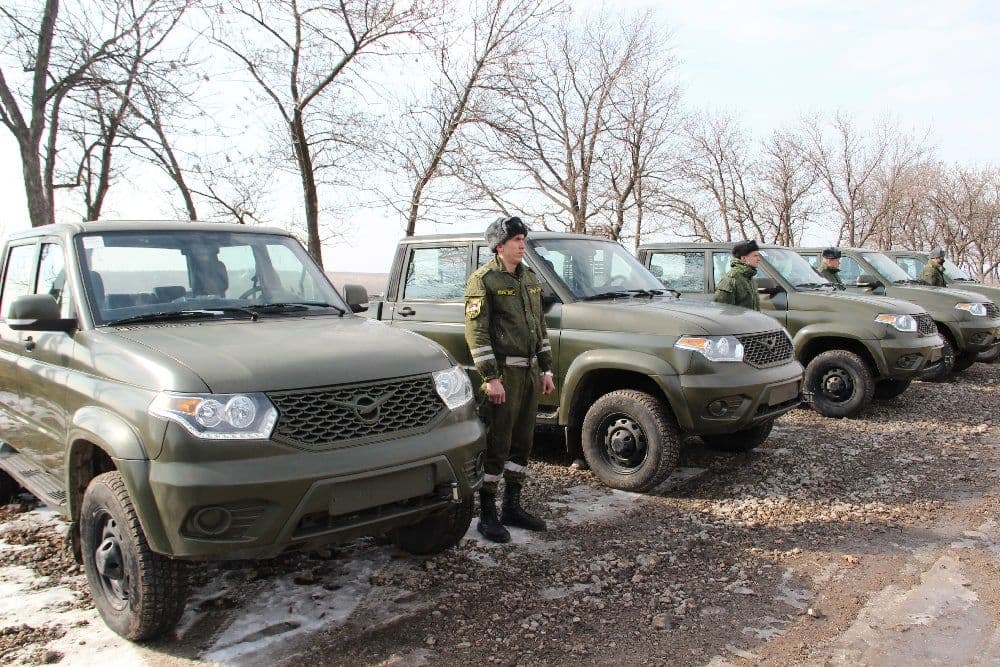 He did not specify where the supplies of new Russian military equipment are coming from to the occupied territory. Officially, the puppet authorities of the "DNR" claim that they are fighting with "captured weapons". Meanwhile, the photo clearly shows that the Russian UAZ vehicles and the weapons installed on them are completely new, and were not previously in service with the AFU and the National Guard of Ukraine.