Total views 682. Views today — 0.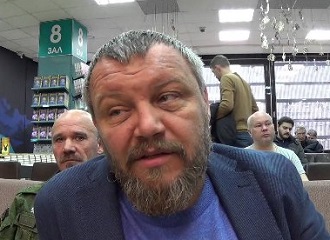 Persons with Jewish surnames have no right to build the so-called "Russian Donbass". This statement was made by Andrey Purgin, a marginal politician who considers himself the "father" of the fake "DNR".
Commenting on the call of the "DNR" leader Denis Pushilin to develop a certain doctrine of the "Russian Donbass", Purgin was outraged by the active support of this idea from ardent "Novorossian" Alexander Kofman.
"It is not Kofman with his last name who should be engaged in the construction of the Russian Donbass, which… looks comically", - the fan of the Russian world purity writes.
"Bugger off, scum", - Alexander Kofman responded to this anti-Semitic attack. He told that he has been taking an active part in the Russian occupation of Donbas since 2014.