Total views 433. Views today — 1.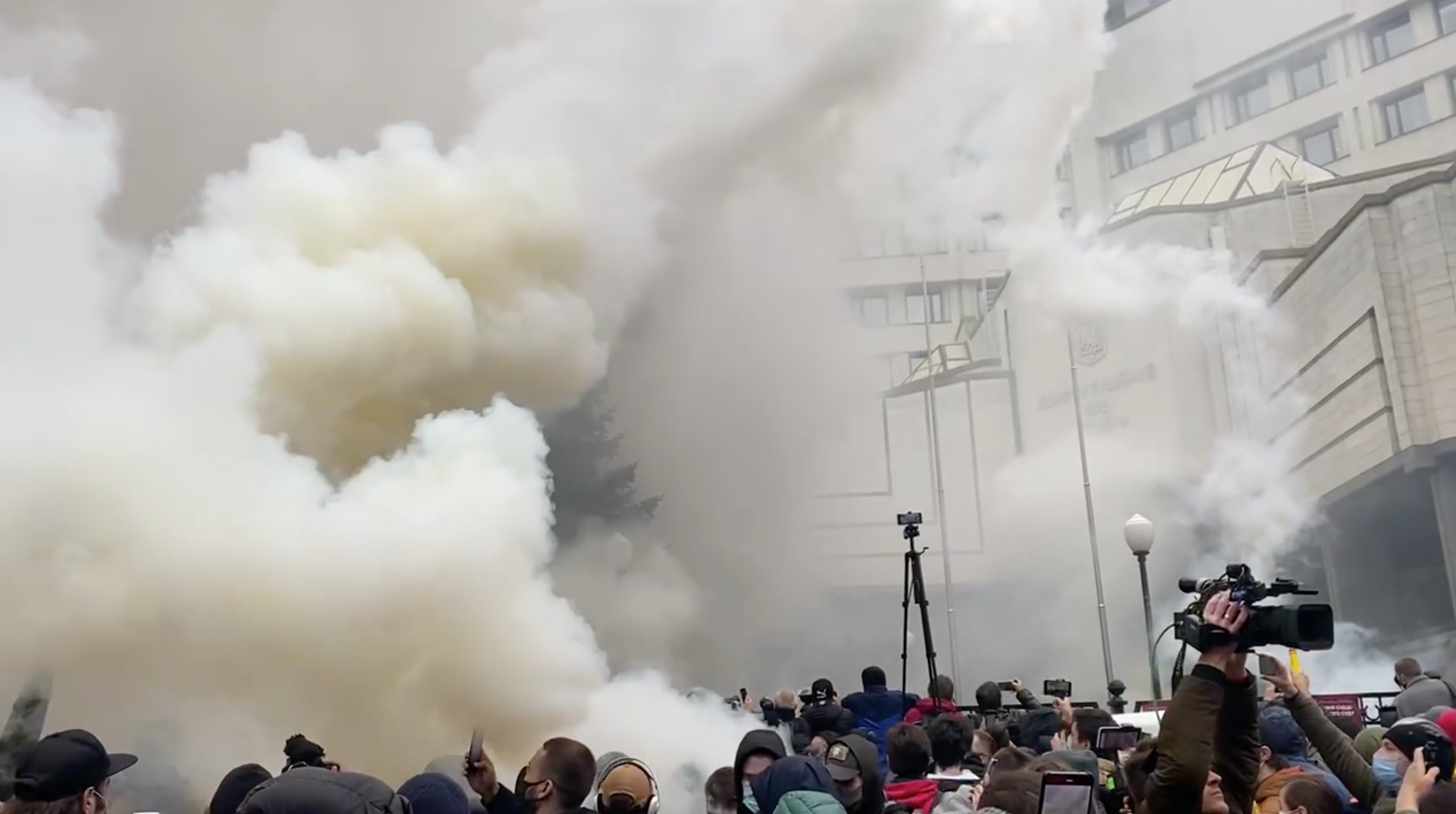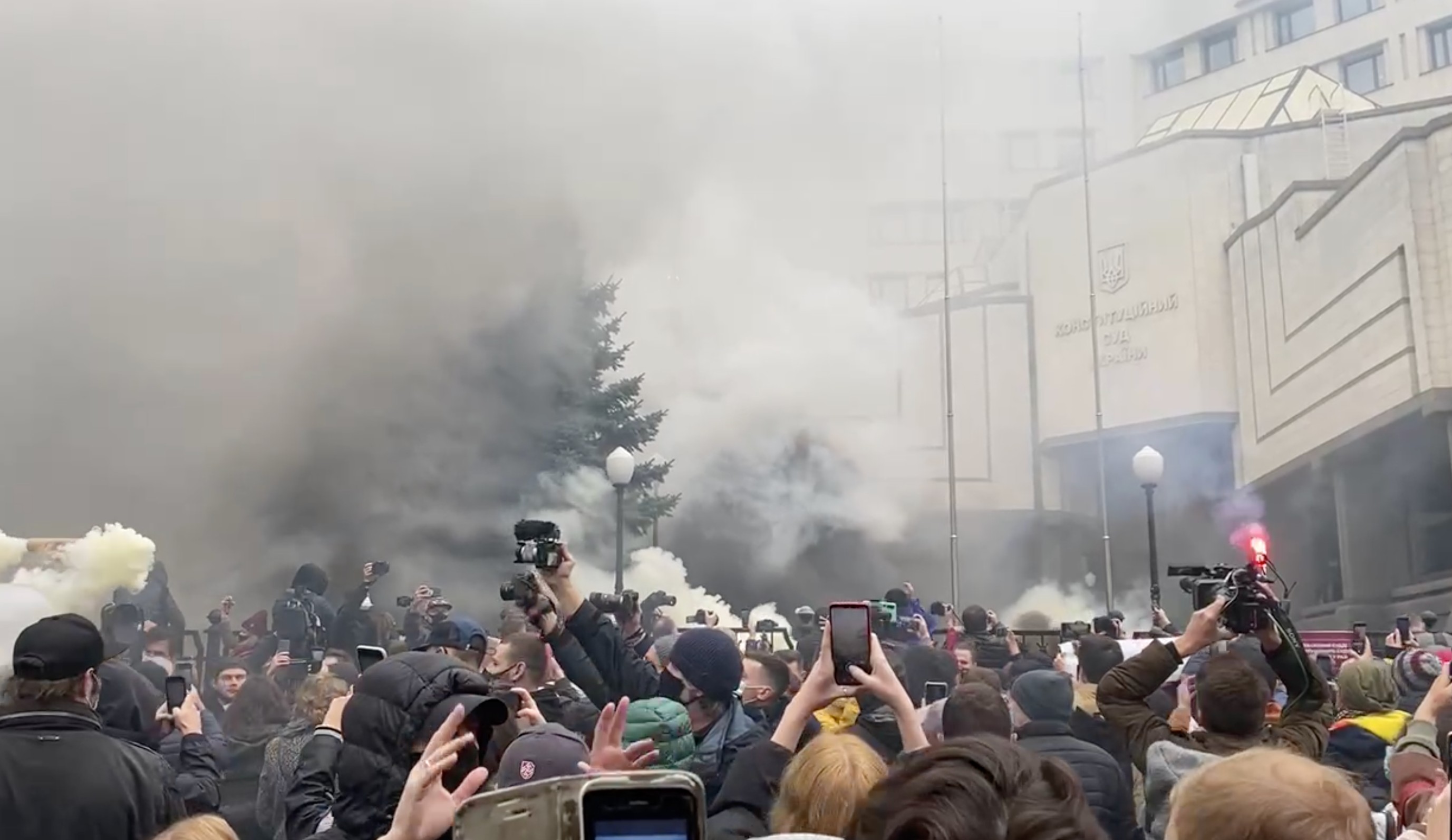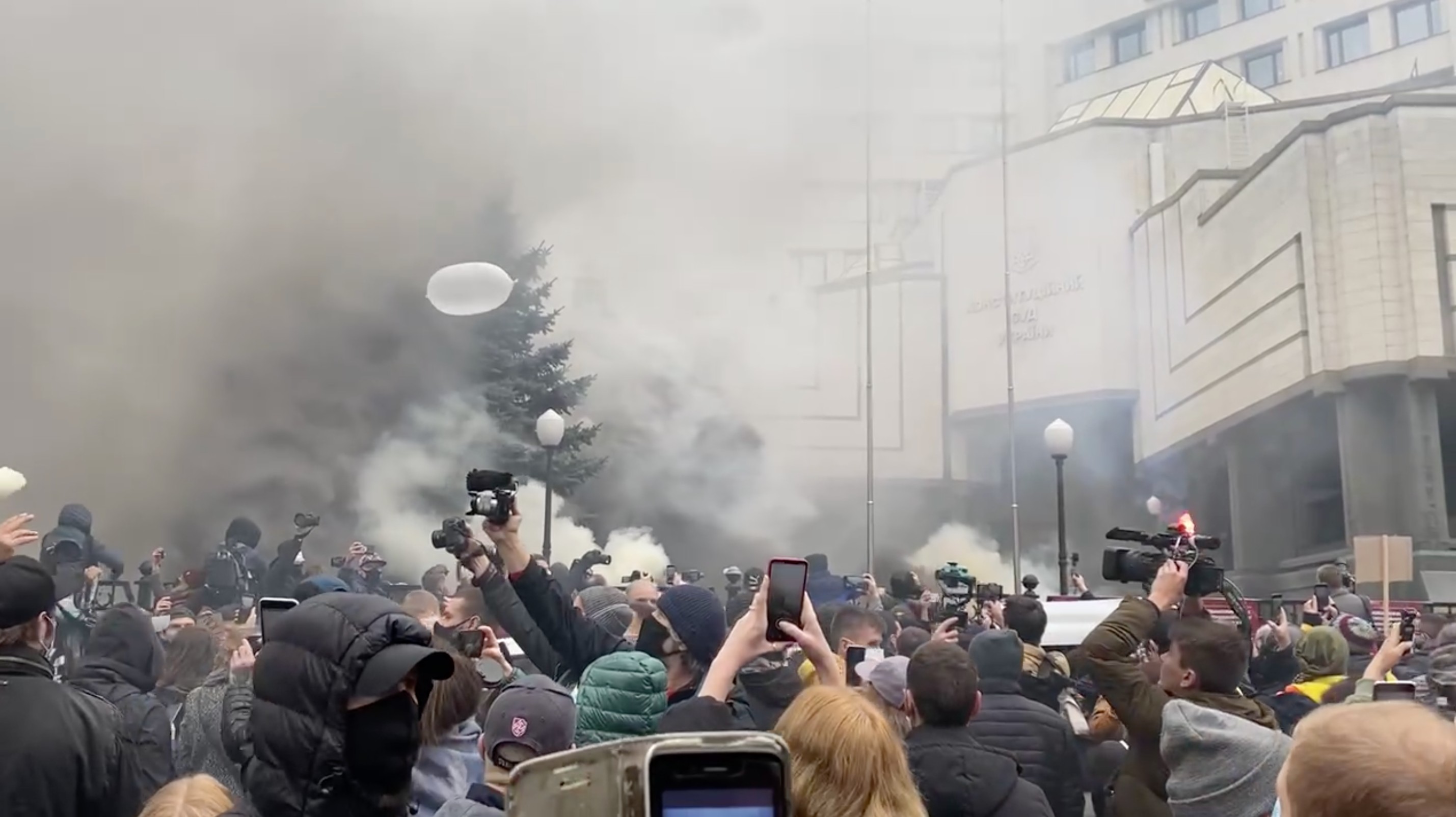 The protesters have pelted the building of the Constitutional Court of Ukraine with smoke pellets and condoms. Kyiv, October 30, 2020
As previously reported, the Constitutional Court had recognized certain provisions of anti-corruption legislation unconstitutional by its decision of October 27. In pursuance of this decision, the NABU had to close the Register of electronic declarations since October 28. The NABU reported that 110 cases would have to be closed due to the decision of the Constitutional Court. The NABU announced on October 29 that the Constitutional Court had actually blocked the appointment of leading personnel of the authorities, including the local elections' winners, by its decision to close the Register of income declaration.
President of Ukraine Volodymyr Zelensky introduced a bill to the Verkhovna Rada, which proposes to terminate the powers of current composition of the Constitutional Court and immediately start selecting new candidates.