Total views 1091. Views today — 0.
A rally of individual entrepreneurs against the mandatory use of cash registers is being held near the Presidentˈs Office, - correspondent of OstroV reports.
About two thousand people take part in the action.
"Why are such laws being made in Ukraine?.. There is still a chance to fix everything", - Nina Yuzhanina, People's Deputy from European Solidarity, stated at the rally.
They demand that the president stop pressure on small businesses and abolish the mandatory use of cash registers by individual entrepreneurs.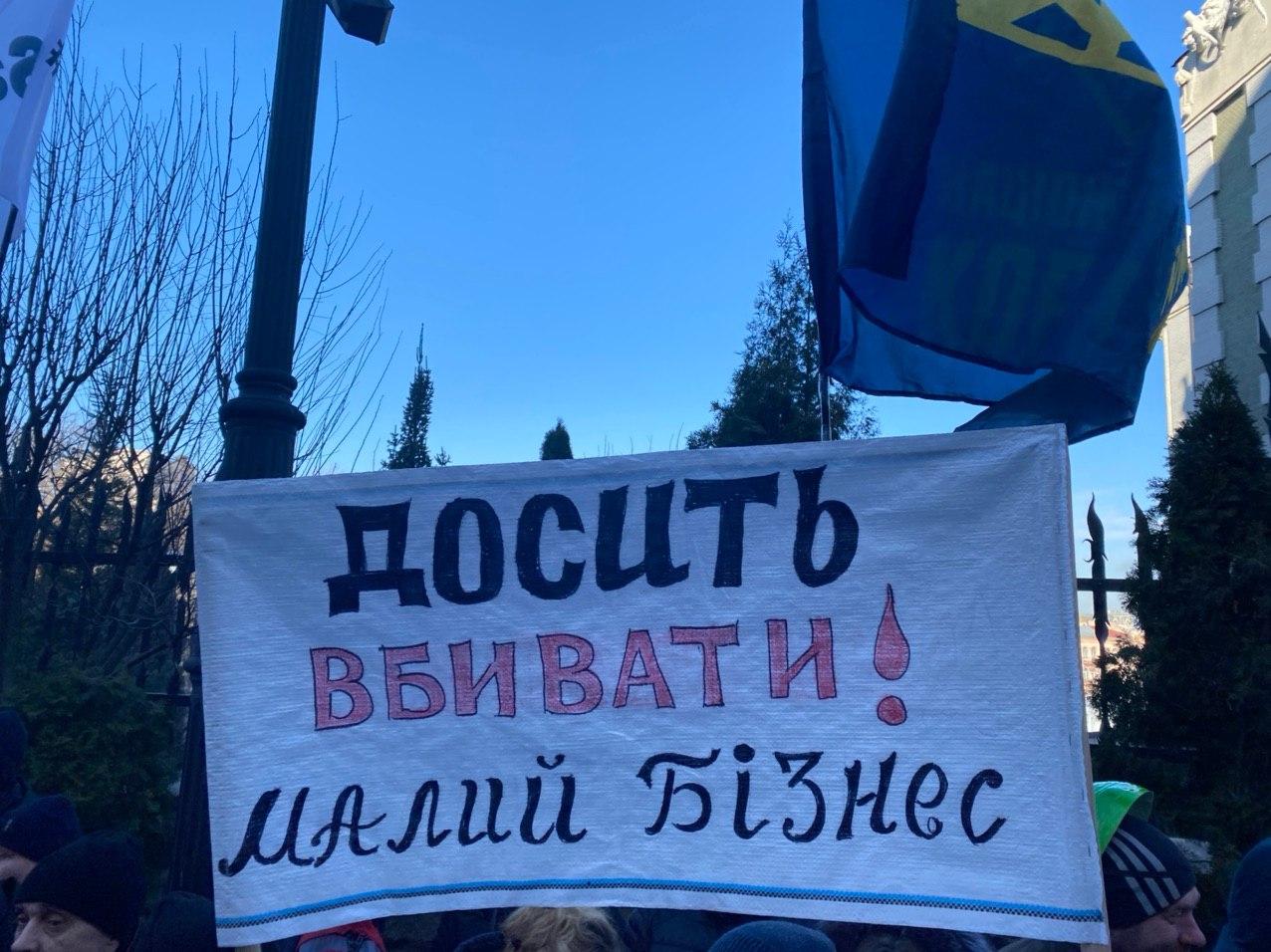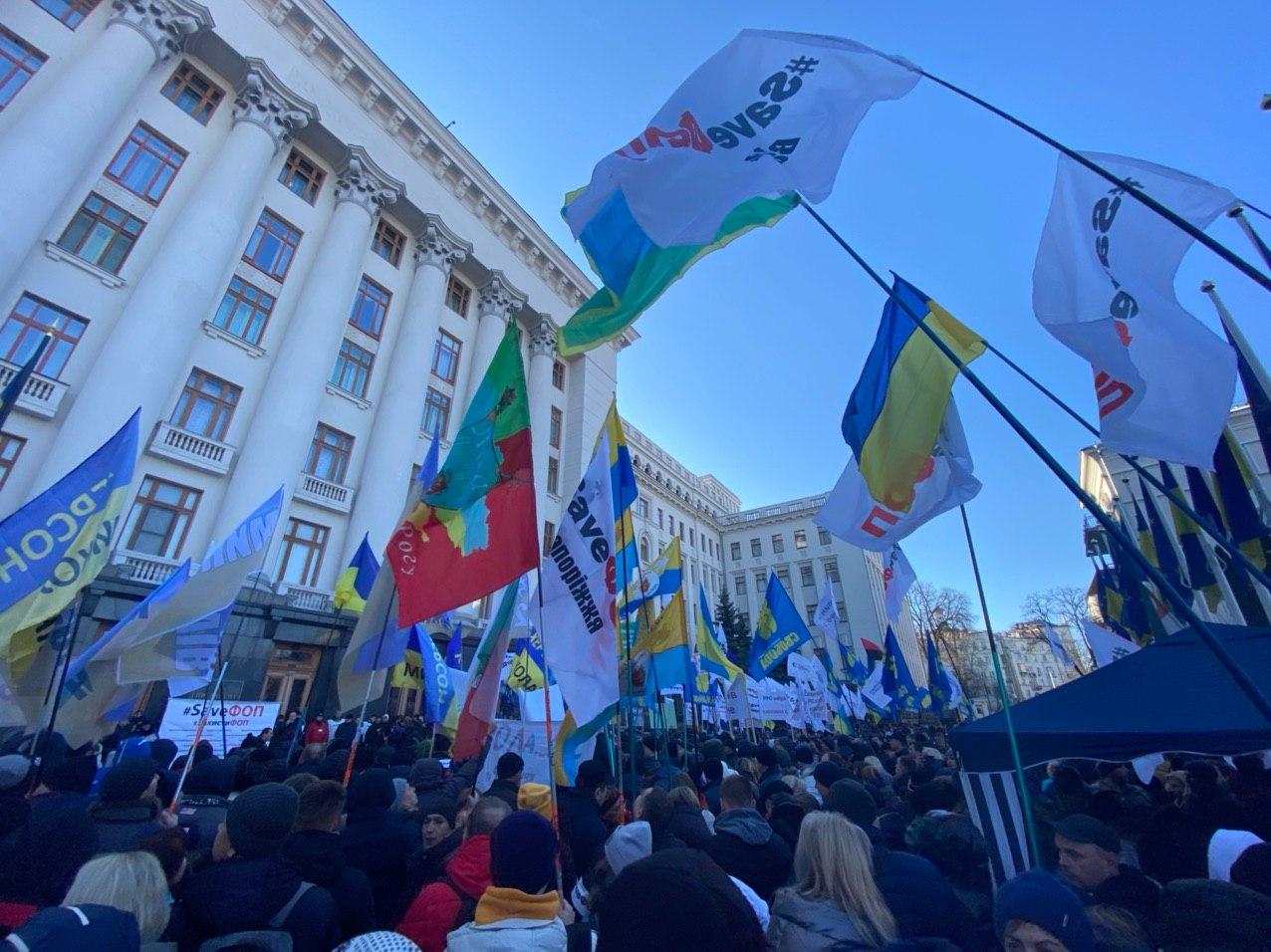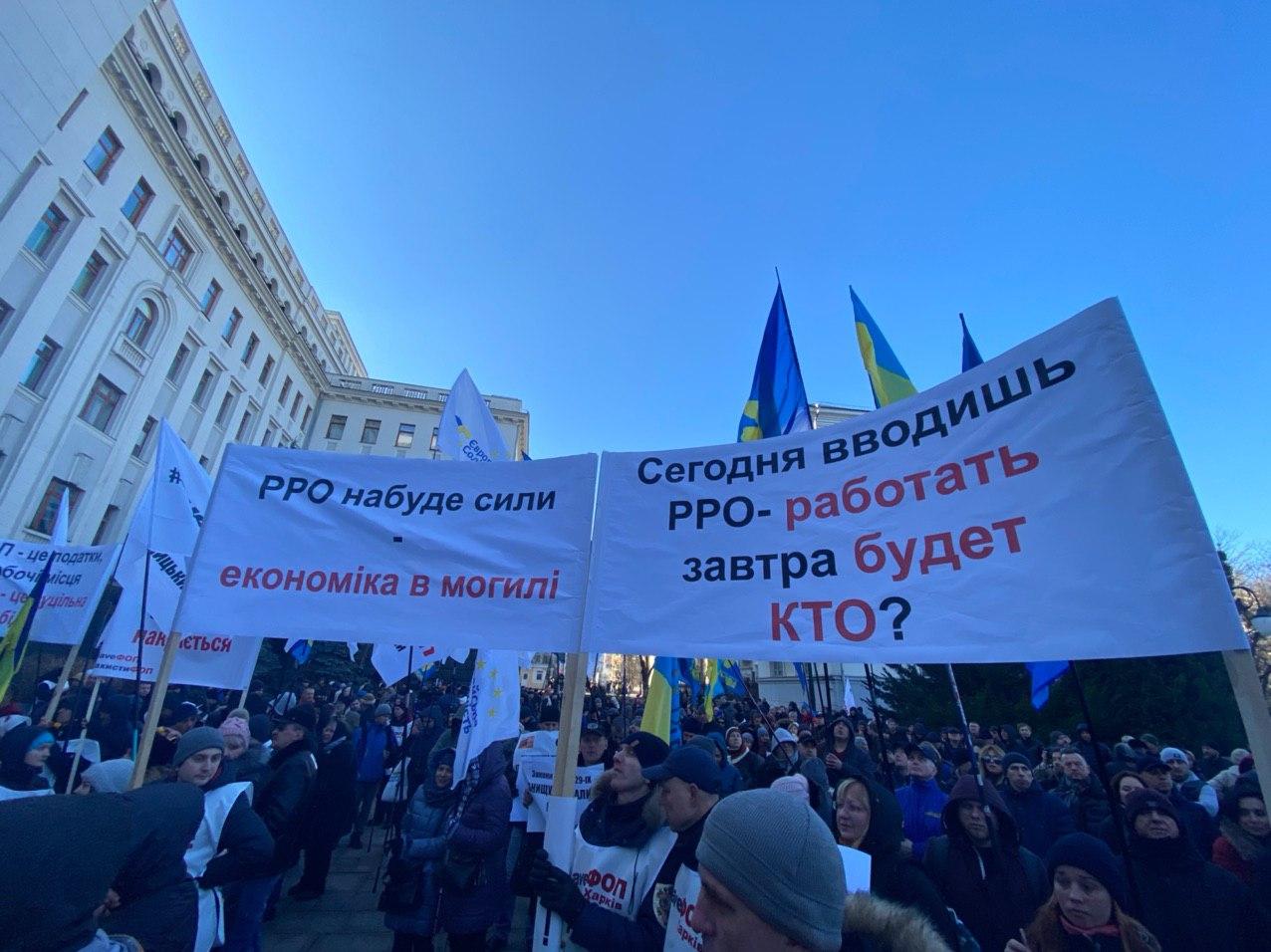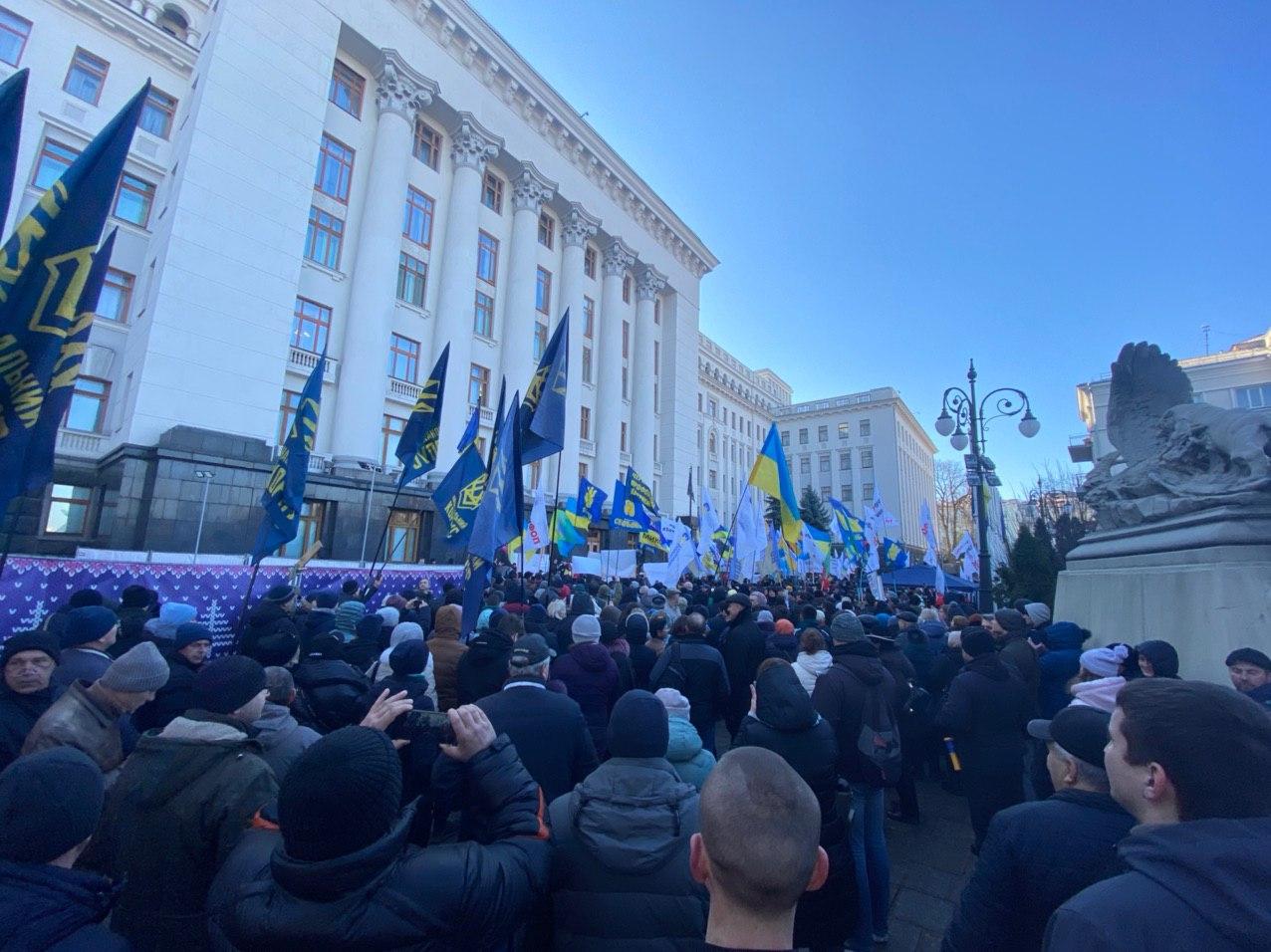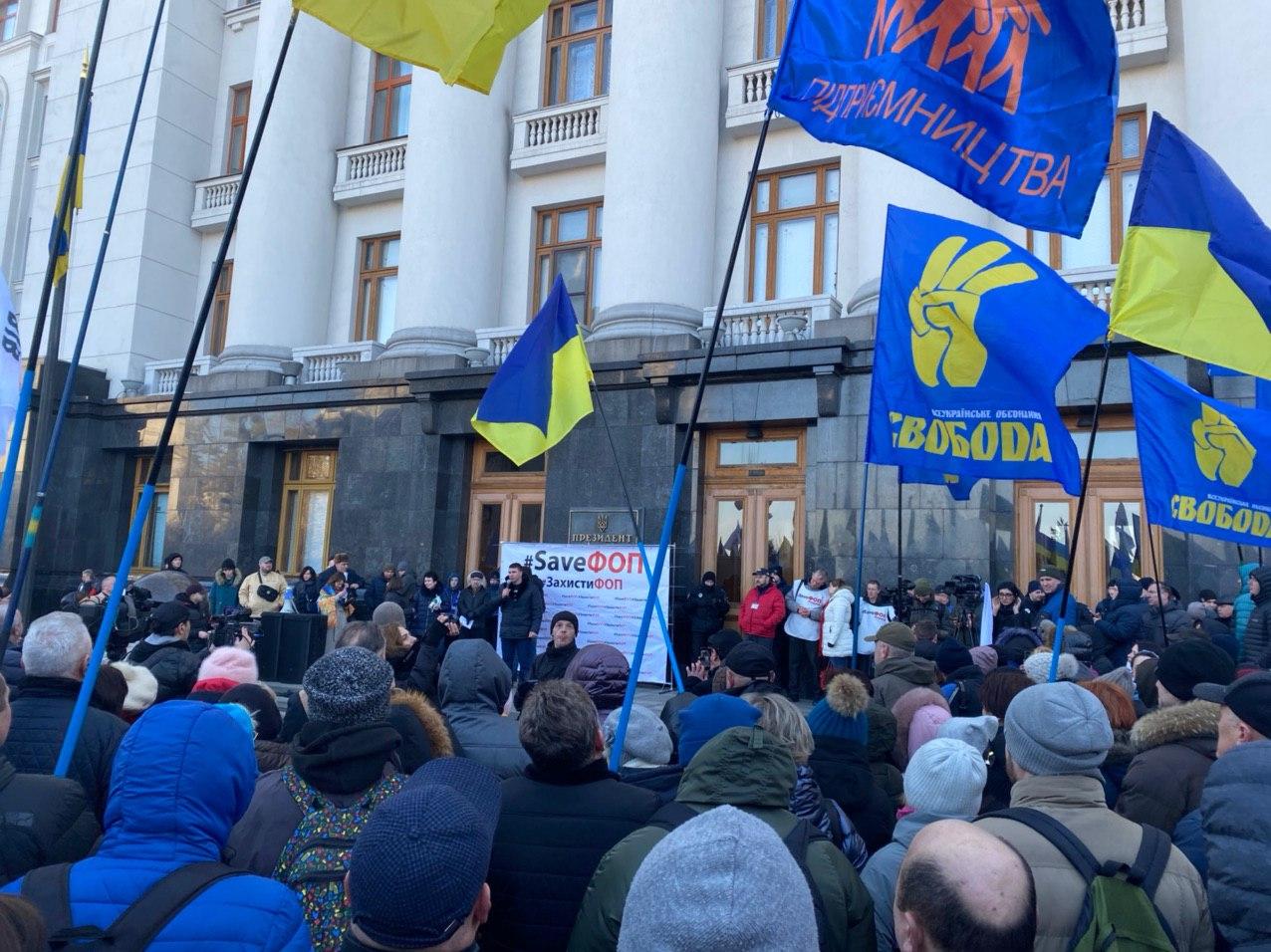 As previously reported, the Verkhovna Rada passed laws requiring individual entrepreneurs to use cash registers. In particular, they expand the mandatory use of cash registers and program payment transactions recorders for small businesses, and also introduce a cashback mechanism, when the entrepreneur will have to return 100% of the cost of goods to the buyer for violation of the rules of settlement transaction.