Total views 459. Views today — 0.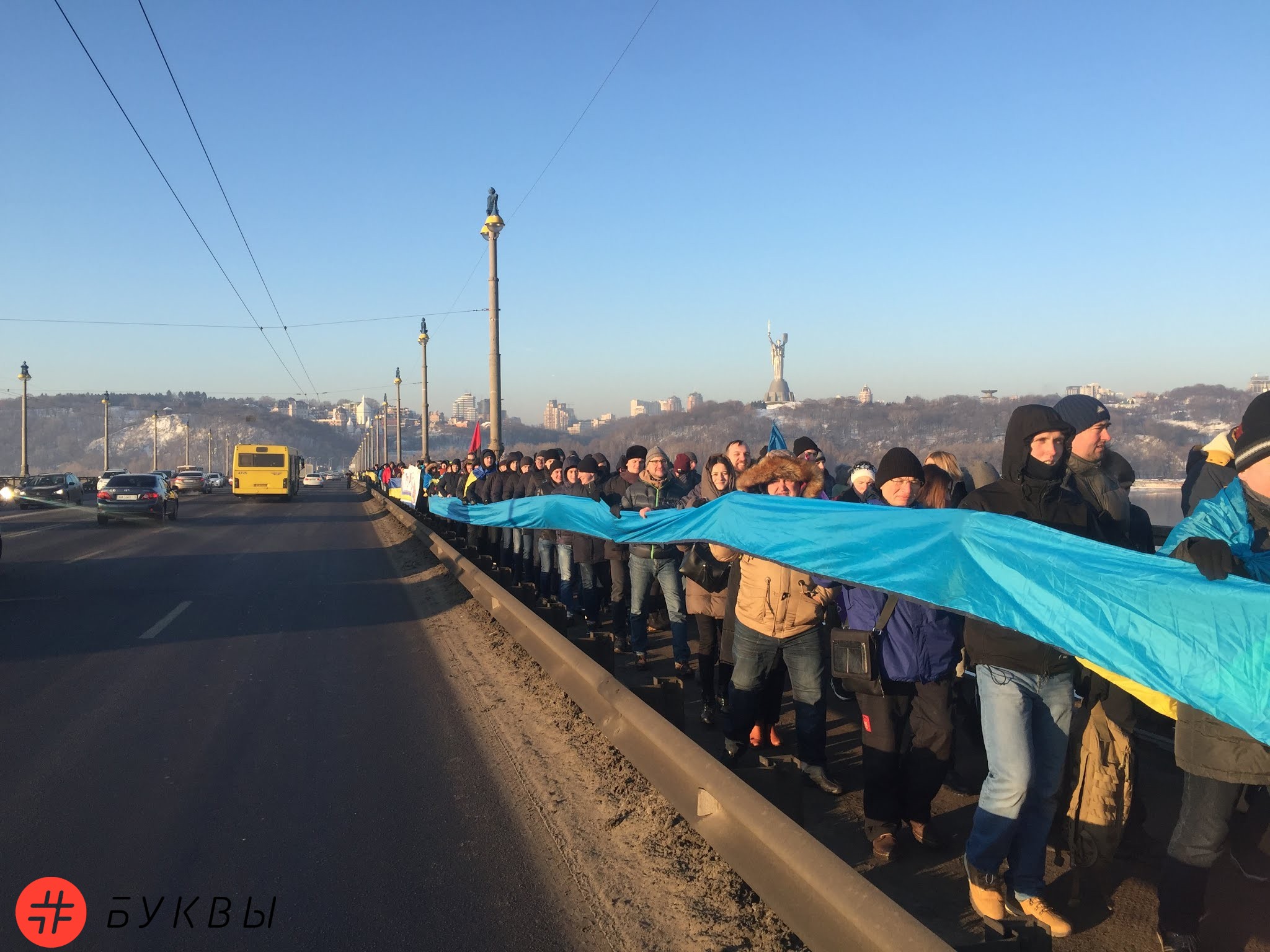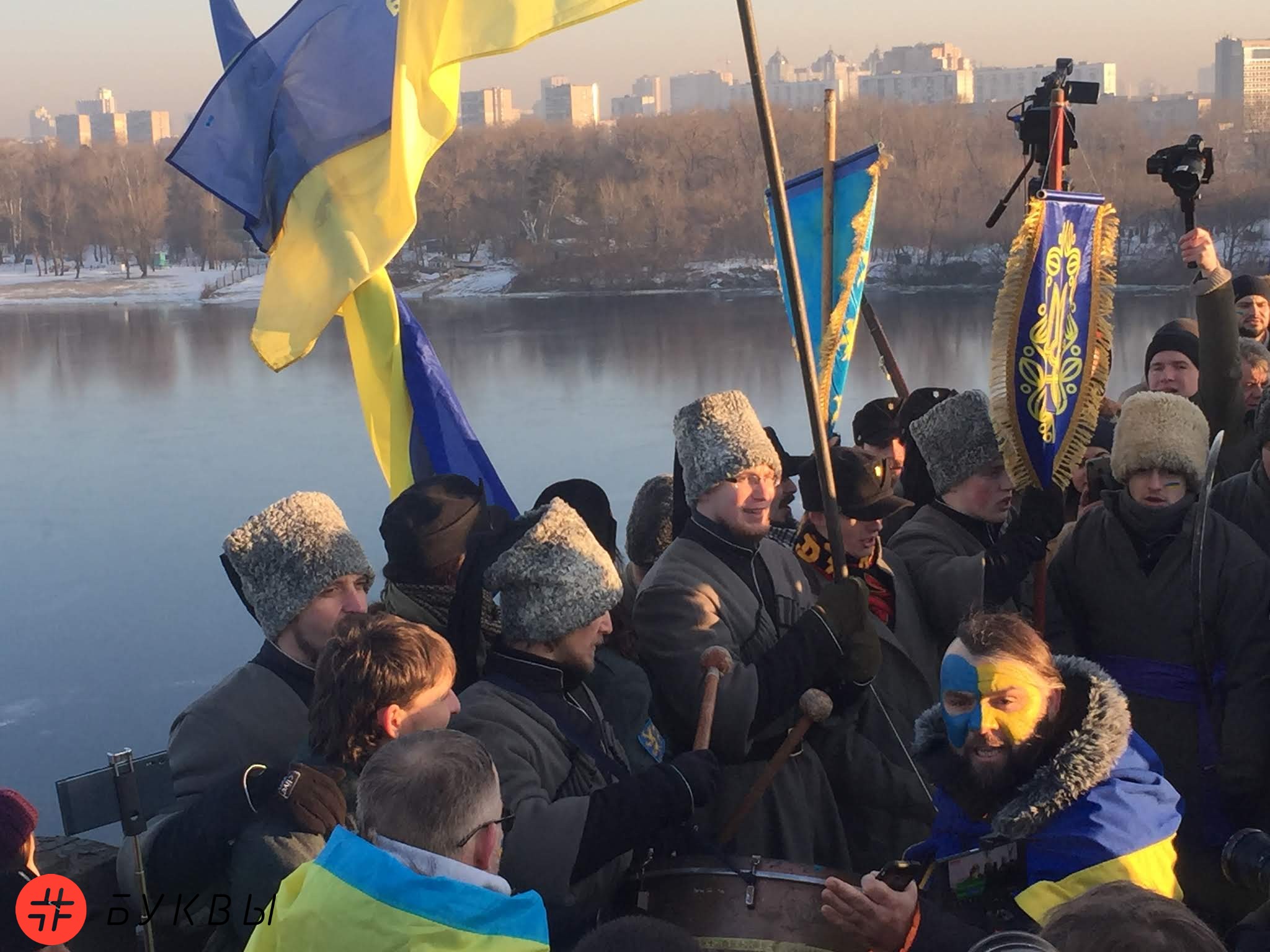 Residents and guests of the capital gathered on the Paton Bridge in Kyiv to create a symbolic chain of unity in honor of the Day of Unity of Ukraine. "Human Chain of Unification" is an annual action. The columns of participants with huge blue and yellow strips began to move towards each other along the northern pedestrian part of the Paton Bridge.
Photo - Bukvy.
On January 22, 1918, the proclamation of the Central Rada declared independence of the Ukrainian People's Republic. A year later, on January 22, 1919, the Act of Reunification (association) of the Ukrainian lands into a united Ukraine was proclaimed (namely the associations of the Ukrainian People's Republic and West Ukrainian People's Republic that arose on the ruins of the Russian and Austro-Hungarian empires) on Sofiyska Square in Kyiv.