Total views 1323. Views today — 0.
The official authorities of the terrorist "DNR" partially disavow pompously voiced information about the creation of a new "Malorossia state" instead of Ukraine. This follows from the statement of Denis Pushylin who calls himself "the chairman of the People's Council of the republic".
"The question of creating Malorossia state formation needs to be discussed and elaborated", - he said.
"The creation of Malorossia state formation could be an interesting initiative. But, in my opinion, it is more correct to bring up such questions for parliament's and all-people's referendum's discussion. The question is controversial, and we need to know the opinion of society", - Pusylin's statement said.
He recognized that the idea of "Malorossia" creating is not supplemented by "regulatory enactments" of the "DNR" and the "LNR" and has not been unambiguously estimated both in the "people's republics" and in the Russian Federation.
"When setting such goals by the leadership — we are ready for discussion", - the statement said.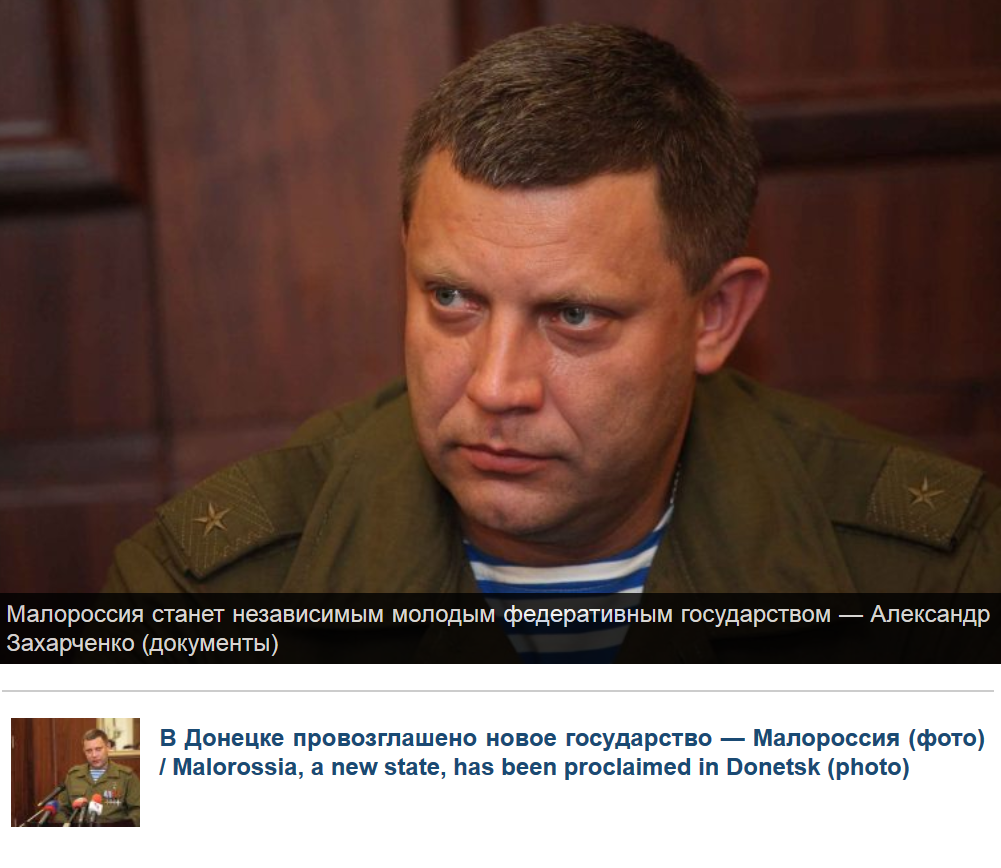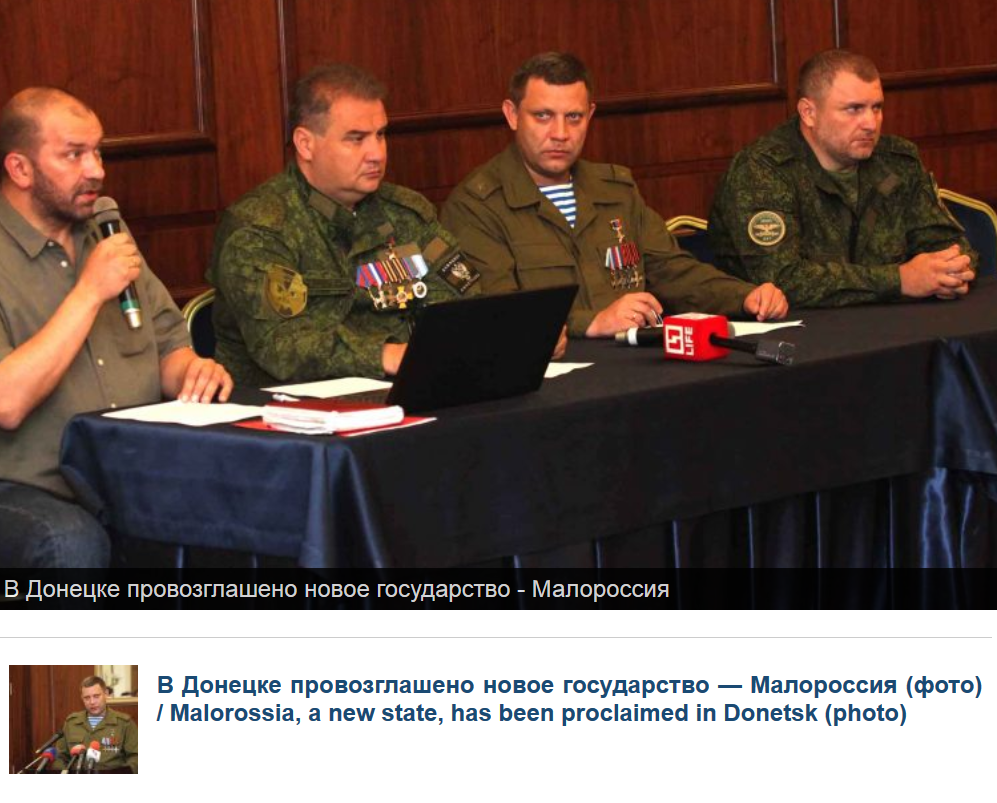 Establishment of a new "Malorossia state" was earlier announced in Donetsk as a fait accompli. According to the leader of the "DNR" Alexander Zakharchenko, this decision was reached by representatives of the "DNR", the "LNR" and 19 regions of Ukraine. Luhansk militants "officially" stated that they did not take part in the establishment of "Malorossia" and did not even hear about such a project.