Total views 1230. Views today — 0.
The damage of a bus, allegedly shelled by a "sniper of the Armed Forces of Ukraine" near Olenivka, cannot be a hole from a bullet, as claimed by the "DPR army command". This is evidenced by the photo of the body of the bus, provided by the "operational command".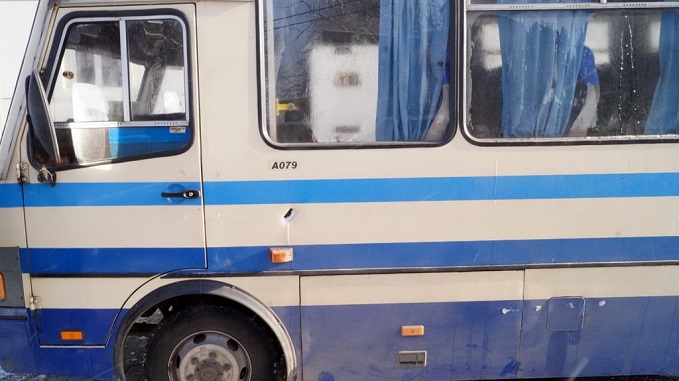 Separatist media earlier reported that a woman (a passenger of the bus) was injured near Olenivka. "According to specified data of the command, the shooting incident occurred today at about eight o'clock a.m. The bus with a route from Dokuchaievsk to Donetsk got under a sniper fire in the area of Olenivka settlement", - the statement of DAN separatist site said. This information is accompanied by a photograph of a single body hole in the area of the driver's cabin.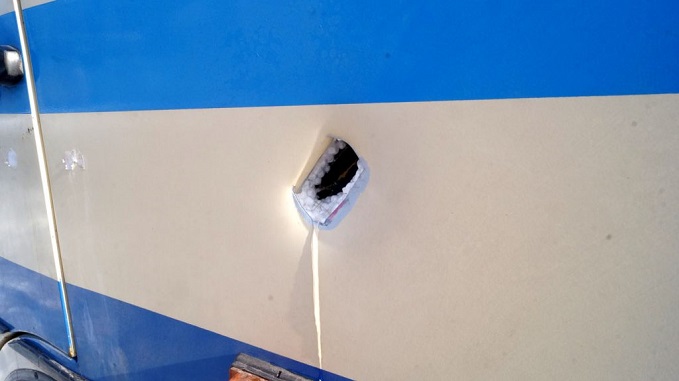 However, the nature of the hole in the form of exact quadrangle just cannot be a bullet hole, both in size and configuration.
For example, the bullet holes in the car body look approximately as follows.