Total views 1435. Views today — 0.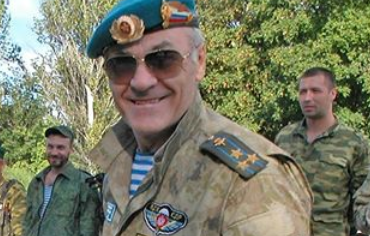 The cause of the Tu-154 crash could be an intentional undermining of the board by the Kremlin leadership. This assumption was written by the Russian paratrooper colonel Valeriy Gratov on his Facebook page, with reference to the alleged source in the Russian military circles.
"There is another unofficial version of my colleagues. The plane was blown up deliberately! Since the board belonged to the Ministry of Defense of the Russian Federation, the inspection is more loyal. So it was not that difficult to carry a bomb on board. The terrorist attack was sanctioned from above, therefore, even without black boxes, the media immediately began to broadcast the statement that the crash could be due to technical failure or pilot error", - he writes.

According to Gratov, "the order, probably came from the Presidential Admin
istration (perhaps the President himself has not been informed about it, Surkov is famous for his dirty tricks and manipulation). The performers were likely to be Kadyrov's people. It is difficult to say was it a suicide bomber or a bomb was carried and left on board".
"The security forces start to split, because not everybody is willing to walk over dead bodies of their fellow citizens and unquestionably carry out the orders of elimination of compatriots for the pictures in the media or political intrigues. I am also deeply outraged. I have no reason not to trust my combat fellows and colleagues. It all has gone too far", - the paratrooper said.

Official Russian authorities insist on technical malfunction of the aircraft or pilot error as the cause of the crash.
The video of the flash of a possible Tu-154 explosion over the Black Sea appeared on the Internet. It was shot on a webcam on the Ogonyok beach in Adler.
As previously reported, the plane of the Ministry of Defense of the Russian Federation Tu-154, disappeared from radar on Sunday morning, 20 minutes after departure from Sochi. Later personal belongings of the passengers and the aircraft wreckage were found in the sea about 14-16 km from the coast. All 92 people aboard died.